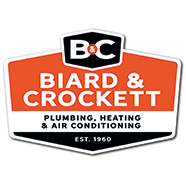 Biard & Crockett Plumbing Services, Inc. has been an acclaimed plumbing service for the City of Orange, California for more than 60 years. With a breadth of plumbing expertise, we are fortunate to say we can tackle all kinds of problems, including leaks, clogs, repiping, broken toilets, water heaters, and water filtration systems. We install, repair, and service any plumbing related fixture or appliance, and we carry the very best and latest models of all plumbing equipment and appliances. Our 60+ years of experience and training make us the number one choice for residents of Orange, and you can count on us to come to your home or office with the tools and knowledge to address your plumbing needs.
You probably recognize our technicians around town because our professionals wear a clean Biard & Crockett uniform and drive our fleet of company trucks. When we train our servicemen on plumbing, we also teach courteous and respectful behavior. What's more, our plumbers are fully licensed, bonded, and insured.
When our skilled technicians arrive at your Orange home or office, we conduct a thorough diagnosis and prepare an estimate with several options. We stock our trucks with any tools and parts necessary to fix most plumbing issues. If we need a special tool or part, we will likely carry it, and can send for it quickly. And when we conduct our repairs, we stick to our estimate and finish on time. Call us today to experience the Biard & Crockett difference in plumbing.
Our Plumbing Services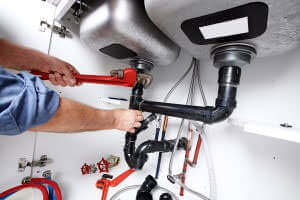 Biard & Crockett is your go-to plumbing company for all your basic plumbing needs. Clogs and backups happen, and it is a simple process to clear them. However, when signs of trouble are neglected, they can develop into more significant problems that will affect your entire plumbing system. No matter the cause, Biard & Crockett plumbers use the latest video camera technology to find the problem. If you have a clog, we have several strategies available to clear it, including our hydro-jet, which blasts water through your plumbing at very high pressure.
Aside from clogs, your sewer line may also be experiencing cracks or holes. If this is the case, Biard & Crockett can seal them from the inside. Using our advanced leak detection system, we can locate leaks anywhere in your home or office. We can even detect stubborn slab leaks inside or beneath your home's concrete foundation. Again, if you wait, these minor problems can turn into an extremely costly emergency situation that will require more extensive repair. While we certainly can provide services to address such extreme scenarios, do not wait to call the experts at Biard & Crockett. Call us at the first sign of a clog or a leak, so we can give your system a thorough examination and resolve the problem.
Biard & Crockett also services, repairs and replaces all makes and models of plumbing fixtures and can refer you to upgrades that will make your home or office more efficient. With every one of our jobs, we provide a range of options for remediation, so you can decide what is best for your home and budget. Biard & Crockett is the reliable and experienced plumbing service you can count on for clean and professional results.
Gas and Water Repiping Services
When left unattended, gas and water leaks can be dangerous. Gas leaks will poison the air in your home, and can result in an explosion or fire. Water leaks result in wood rot, unstable walls, and mold growth. If your problem is systemic, it is time for new pipes. When we repair or replace your pipes, we will not rip up your floors or walls like some amateur contractor. We cut into very specific points of access, use the very best materials available, and conduct a thorough cleanup. When we're finished, your renovation leaves your home or office feeling brand new. Our goal is to install pipes that will endure for the duration of the time you live in that house.
Water Filtration and Backflow Prevention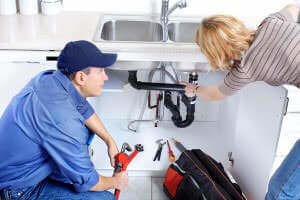 If you are not satisfied with either the taste or smell of your water, Biard & Crockett offers water filtration solutions for your home or office. We install standard (or in-line) water filters, reverse osmosis water filters, backflow prevention systems, and water softeners for water that contains elevated levels of harmful minerals.
Our installation includes a training session for you on the proper operation and maintenance of each water system, so that you feel confident in maintaining and fixing your system for a long time. If you prefer to leave this maintenance in the hands of a professional, we provide routine maintenance services around your schedule. With just one call to Biard & Crockett, we will test the quality of your water and have you on the road to better drinking water.
Water Heater Installation and Repairs
Biard & Crockett has experience working with every make and model of hot water heater out there, so do not hesitate to call us if you are having a problem with yours. We recommend regularly servicing hot water heaters to ensure their prolonged life. Since 1960, we have been installing some of Orange's first hot water heaters and continue to repair and service the same heaters. With our familiarity with your hot water heater, we can assure smooth and effective work every time.
When your hot water heater fails, we can replace much older heaters with the newest, most energy-efficient models. We are stocked with new, efficient heaters, so we should have no trouble finding an option that works for your needs and budget. In addition to standard "storage-style" units, we also offer tankless hot water heater systems. Tankless systems are beneficial because you will never run out of hot water. They also reduce your energy costs, and your water usage. Our knowledge, consistency and reliability is what makes us experts when it comes to water heaters.
City of Orange's Trusted Plumber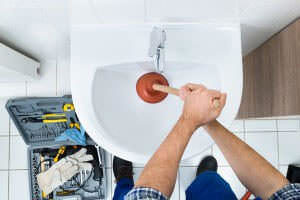 While many of the other cities in the region have since demolished their original houses and replaced them, the City of Orange still has many of its original homes, which were built prior to 1920. Also home to many parks, lakes, a small zoo, a university, and a wildlife sanctuary, Orange is a unique and enjoyable city. During Labor Day Weekend, the Orange Plaza hosts the Orange International Street Fair and the city is home to the "Villa Park Orchards Association," which is the last remaining fruit packing operation in the County.
With its rich history and aging infrastructure, Biard & Crockett has worked hard alongside the city to maintain and repair the homes and offices in the area. We believe that we are a vital part of the city, and are grateful to be the plumber of choice in Orange. As a locally owned family business, we are here to solve any problem you have. Whether is clearing drains, toilet repair, or leak detection, we repair your system from the inside out, to keep it running for a long time.
Other Orange County cities where we provide Plumbing Services: