Serving Orange County Communities Since
1960
Call

(714) 602-1299

to Schedule
Pipe Repair Services For Your Home Right Now!
Call

(714) 602-1299

Today to Schedule Your Home's Pipe Repair Services!
Water and gas are two of your home's most basic needs. Problems with your water pipes can cause your monthly bills to increase and seriously damage your home or business. Problems with your gas pipes can lead to injury or loss of life through poisoning, fires, or explosions. The experts at Biard & Crockett have over a half-century of experience in locating and repairing water pipes and gas leaks, replacing sections of your pipe, and providing complete repiping solutions.
Water leaks are relatively common household occurrences. Typical causes for a leak to occur in your pipes include:
High water pressure above the recommended levels (a maximum of 80 pounds per square inch or psi).
Consistent heavy daily water usage.
Simple age-related wear and tear.
You may need to have your water pipes replaced if they frequently require repairs for isolated leaks or burst pipes, if your taps produce rust-colored water, or if your water starts to develop an odd taste. The experts at Biard & Crockett perform spot checks of the pressure in your water lines to help you avoid water pressure-related leaks and burst pipes. We can also install a special valve, called a Pressure Regulating Valve (PRV), specifically designed to prevent excessive water pressure levels in your pipes. If your system already has a PRV installed, we'll check its health and make any necessary adjustments or repairs.
Call (714) 602-1299 to schedule pipe repair service or connect with us online right now!
We Also Repair & Install Gas Lines!
Natural gas leaks pose a serious threat to your health and safety. Gas pipe repairs are critical fixes that absolutely require an expert hand. Trust Biard & Crockett's plumbing technicians to accurately pinpoint the source of a gas leak and make the necessary repairs. We are experts at repairing gas pipes in above-ground systems made of the most commonly used piping materials (including steel pipe and steel fittings), as well as the most modern materials (including corrugated stainless steel tubing or CSST). Our Orange County plumbers also provide expert plumbing services to underground gas lines that use wrapped steel pipes, PVC pipes, or a modern plastic option called polyethylene (PE) pipe.
Repiping your gas lines may be a better solution to your plumbing problem than an isolated pipe repair when the pipes in your above-ground or underground gas lines have extensive damage. As part of our gas repiping services, we can also install modern seismic valves – which help prevent damage from occurring to the gas pipes in your home or business in the event of an earthquake – and excess flow valves, which help protect your home or business from gas leaks and high-pressure buildups.


Call Now
Contact Biard & Crockett online or at (714) 602-1299 today to learn more about our pipe repair services and schedule your appointment!
Today's Special Offers from
Biard & Crockett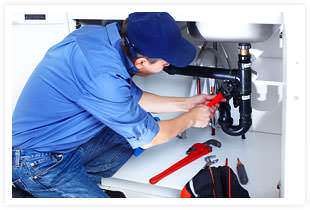 Save $55 on ANY Plumbing Repair
Mention this special when you call to save $55 on your repair service!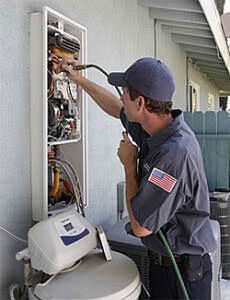 Free second opinions on any plumbing, heating, and air conditioning work
Refer a friend and receive up to a $300 gift card
Share your Story and get Rewarded!
See What Our Customers Say