Serving Orange County Communities Since
1960
Call

(714) 602-1299

to Schedule
Heat Pump Repair Services For Your Home Right Now!
Call

(714) 602-1299

Today to Schedule Your Home's Heat Pump Repair Services!
Heat pumps are an excellent comfort choice for Orange County communities because a single heat pump can do the work of both heating and air conditioning systems. Plus, heat pumps are highly efficient and very reliable. But we know problems can crop up, and if your heat pump isn't providing the performance and comfort you need, reach out to the Biard & Crockett team for fast, trustworthy heat pump repair service.
Our heat pump service team has the knowledge, training, tools, and technology to get all makes and models of heat pumps back to delivering reliable comfort. They're skilled at finding the causes of problems and then determining the best way to repair them. Before they begin work, they'll tell you exactly what's needed and what the cost will be, so you won't have any surprises.
That's why Orange County has trusted the Biard & Crockett team for more than a half-century. If you're having heat pump problems, reach out to our team and we'll be there right away to help!
Call (714) 602-1299 to schedule heat pump repair service or connect with us online right now!
Is Your Heat Pump Not Working Correctly?
If your home isn't as comfortable as you want, or if you're not getting the cooling or heating you need, it's a sign your heat pump may need to be repaired. Problems aren't always obvious though, so if you notice any of these symptoms, reach out to the heat pump service team at Biard & Crockett right away:
Producing cold air, not warm
If cold air is coming from your registers when you expect heat, your heat pump may be stuck in "defrost mode" or low on refrigerant. We'll identify and fix the problem.
Your bills are climbing
When a heat pump loses efficiency and your energy bills climb, reach out to

Biard & Crockett

so we can identify the problem.
Operating cycles are shorter
If your heat pump keeps turning on and off before it reaches the temperature you've set, we can narrow down the problem and repair it.
Hearing strange noises?
One advantage of heat pumps is that they usually operate quietly. If you're hearing new or strange noises when your heat pump is running, reach out to

Biard & Crockett

so we can track down the problem.
It's producing nasty smells
If you're smelling something like mold or dampness when your heat pump is operating, there may be a problem with the condensate drain or a buildup of dust and debris. We'll get things smelling good again!
Ice is starting to form
If you're noticing ice on your heat pump, the airflow may be weak or refrigerant may be leaking. Those problems need to be corrected before series damage occurs.
It's stuck in the wrong mode
If your heat pump is providing heat in warm weather and cooling when it's chilly outside, something is probably wrong with the controls or electronics. We'll pinpoint the problem and get your heat pump back to normal!


Today's Deals from
Biard & Crockett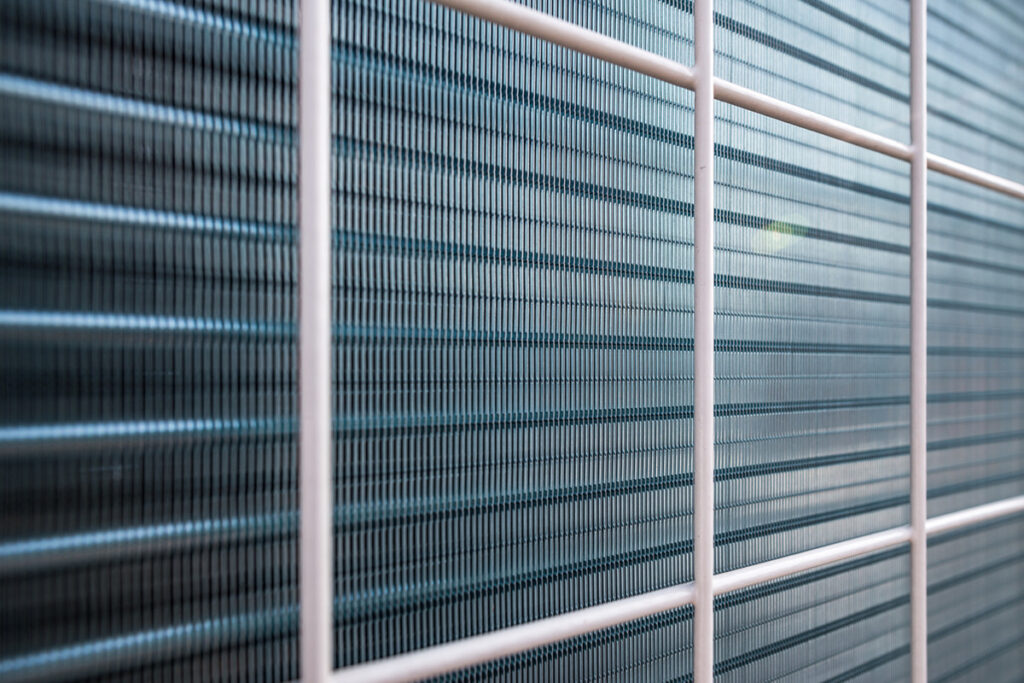 Save up to $2,100 On Select High Efficiency Air Conditioning System
with Dealer & Recycling Rebates!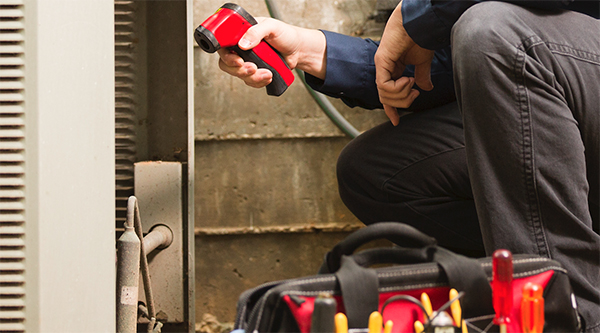 Save $55 on ANY Furnace or A/C Repair
Mention this special when you call to save on your repair service!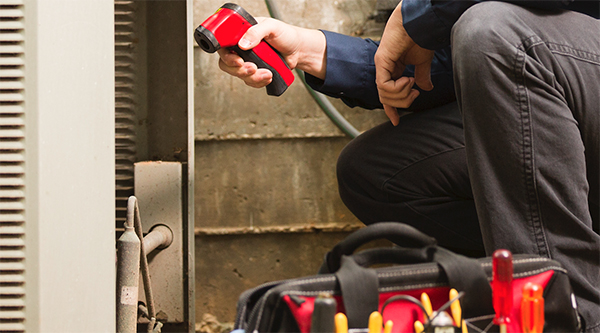 $68 Heating System Tune-Up
Heating System Tune-Up with Our Exclusive No-Breakdown Guarantee
See What Our Customers Say