Serving Orange County Communities Since
1960
Call

(714) 602-1299

to Schedule
Bath, Sink & Toilet Services For Your Home Right Now!
Call

(714) 602-1299

Today to Schedule Your Home's Bath, Sink & Toilet Services!
If you're looking to give your kitchen or bathroom a new and upgraded look and extra convenience, or you just need to replace sinks, faucets, or fixtures that are broken or worn out, the team at Biard & Crockett is ready to help. We have the knowledge to recommend and install faucets, sinks, baths, toilets, showers, and more to meet your home's needs.
As professional plumbers, our team can install a wide range of products you may not find in stores, often at an impressive discount. Because we stand behind the products we install, we're very careful to recommend only the most durable and trustworthy products. The bargain brands at big-box stores are often inferior. Before you start shopping, reach out to Biard & Crockett and discuss your needs. We'll make sure you end up with products that provide the performance and convenience you're after.
Call (714) 602-1299 to schedule bath, sink and toilet repair service or connect with us online right now!
You Can Do It Yourself — But Should You?
Today, you can walk into a big-box home store and find aisles of plumbing fixtures and other equipment, all claiming you can handle the installation without any professional help. It's true that you may be able to do the work if you're handy and have the right tools. But anyone who has tried to do their own plumbing work knows no two homes or rooms are the same. People who try to tackle a home plumbing project often encounter problems and complications that demand extra time or force them to buy more parts and tools. And if the fixtures and parts aren't installed correctly, they can begin to leak or function badly, causing damage and messes.
Professional plumbers like the team at Biard & Crockett have the knowledge, experience, and tools to handle complications and challenges. When they encounter a difficult situation, they know what to do. They know which brands and types of faucets, sinks, baths, toilets, and showers work best and are most reliable. When you reach out to Biard & Crockett, you'll have the peace of mind that you've purchased the right faucet or fixture and that it's been installed correctly!


Today's Special Offers from
Biard & Crockett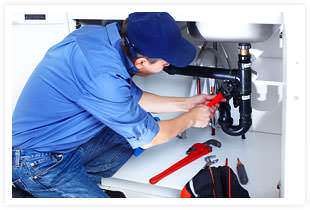 Save $55 on ANY Plumbing Repair
Mention this special when you call to save $55 on your repair service!
See What Our Customers Say