Serving Orange County Communities Since
1960
Call

(714) 602-1299

to Schedule
Sewer Replacement Services For Your Home Right Now!
Call

(714) 602-1299

Today to Schedule Your Home's Sewer Replacement Services!
You probably never notice your sewer line … until it stops working, that is! Serious problems with your sewer line can do more than cause messy and smelly backups. They can also damage your home's structural integrity and affect your family's health. That's why you need to get sewer problems fixed right away. Biard & Crockett's team of highly skilled plumbers will respond quickly, determine what's wrong with your sewer line, and recommend the best fix.
Sewer line problems are not a "do it yourself" issue and should be handled by professional plumbers as quickly as possible. The longer your problem goes unrepaired, the more likely you'll face problems like noxious gases in your home, murky wet spots in your yard, and erosion undermining your home's foundation. Using hardware-store chemicals may actually make things worse.
Biard & Crockett's plumbers will explain what's happening and identify the best solution, whether that involves replacing part of your sewer line or making repairs. Our team uses today's most advanced repair and replacement options, including trenchless repair equipment that protects your yard's beauty.
Call (714) 602-1299 to schedule sewer replacement service or connect with us online right now!
Is Your Sewer Line Broken?
If something has happened with your sewer line, such as a rupture, a split, or a fitting that has become loose, you may experience any number of unpleasant symptoms. There may be a strong odor of sewer gas in your home or yard, or you may notice bad-smelling damp areas in your yard. Your sewer is designed to remove toilet waste and other waste products from your home, so sewer problems are unpleasant and potentially unhealthy. Plus, they can lead to bacteria and roaches and similar pests.
You can't afford to delay. When you contact Biard & Crockett, our expert plumbers will respond quickly to pinpoint the problem and identify the best solution. Because we use today's most advanced equipment such as trenchless sewer repair technology, we can often fix problems without having to dig up your grass, plantings, and patios. The sooner you contact us, the sooner we can get your sewer and your home back to normal!


Today's Special Offers from
Biard & Crockett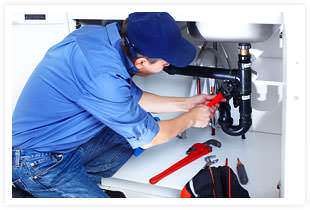 Save $55 on ANY Plumbing Repair
Mention this special when you call to save $55 on your repair service!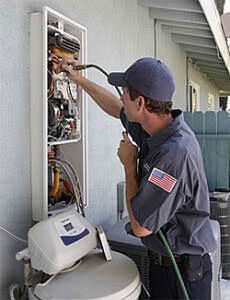 Free second opinions on any plumbing, heating, and air conditioning work
Refer a friend and receive up to a $300 gift card
Share your Story and get Rewarded!
See What Our Customers Say