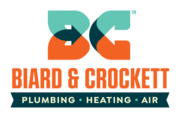 Biard & Crockett Plumbing Services Inc. has been a dedicated member of the Anaheim Hills community since 1960. Our mission is to provide area residents and business owners with quality, dependable service at a great value. We can work with any home or business, no matter the age of the pipes, the material of the pipes, or the type of water heater you have. When you choose to work with Biard & Crockett, installation, maintenance, and repairs for all things plumbing is just a phone call away.
Fully Licensed and Bonded Plumbing Technicians
When you dedicate yourself to a profession for six decades, you become a master at it. As the years have gone by, we have seen everything possible with plumbing—the good, the bad, and the really ugly. The result is that we know how to handle any plumbing mishap that comes our way and develop the ideal solutions that allow us to rapidly and effectively address problems. Our team can handle problems as small as a dripping sink and as big as a damaged sewer system. Whatever you need, we offer it, and will get your life back to normal.
We want you to feel confident in the work we do. We start by having our plumbers always wear our uniform and identify themselves upon arrival. They are required to maintain a professional appearance and demeanor. When inside your home, they treat it with incredible care, leaving it better than when they arrived. And for your security and the security of the job, all technicians are fully licensed and bonded.
Always Here for You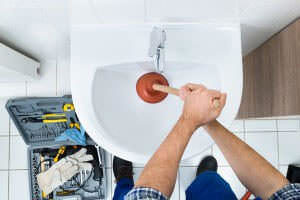 Plumbing emergencies never seem to happen at an ideal time. The toilet stops flushing at 9pm. A pipe bursts in themiddle of the night. Your water pressure drops right when you go to take your morning shower. No matter when you experience a plumbing problem, we are ready to go.
Our expert plumbers are on call 24 hours a day, 7 days a week. There is never a moment when Biard & Crockett isn't here for you. And since we are a licensed distributor for major plumbing brands, we always have the parts, appliances, and fixtures needed on hand.
Repiping Services
In most cases, even with older pipes, our plumbers will be able to offer a repair that will extend the life of your plumbing system, even if only for a short while. However, sometimes pipes will have deteriorated so much that replacement will be necessary. Below are the average lifespans of different types of pipes, giving you an idea of how much longer you can expect to keep yours.
-Copper supply pipes: 50-70 years
-Brass supply pipes: 40-60 years
-Galvanized steel supply pipes: 50-70 years
-Cast iron drain lines: 75-100 years
-PVC drain lines: indefinitely
While we are a plumbing service, we can work with other pipes as well, including gas lines.
Repiping used to be a very messy job that necessitated practically tearing the house apart. Now, minimally invasive techniques have been developed, and our team has embraced them. Taking a conservative approach, we can repipe your home without tearing out your walls, and we can complete the job in about one day.
Water Heaters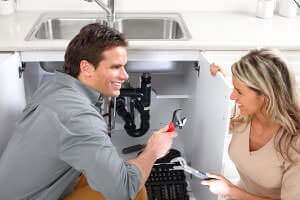 For the Biard & Crockett team, there is no water heater we cannot work with. From major brands to obscure brands to those whose brand isn't even clear, we can repair, maintain, and install any water heater. With us, you never need to worry about hot water in your home.
When your water heater shows signs of a problem, simply give us a call. We will head right over to diagnose the problem and figure out the right solution for you. If there is a severe problem, replacement might be needed, but our goal is always to opt for the most conservative choice whenever possible. We understand that everyone lives on a budget.
If you do need a new water heater, we are happy to guide your choice. Things we consider when recommending a water heater are the size of your family, your water demands, power source, and energy efficiency. Once we understand how these factors play out in your home, we will recommend several water heaters to you.
Water Filtration and Backflow Systems
Potable water isn't a luxury—it is a necessity. But we think that drinkable is a low standard to have for water. Instead, we want you to have water that is high quality and enjoyable to drink. If the municipal water in Anaheim Hills leaves something to be desired, we can install a filtration system that helps it meet your standards.
We offer multiple types of filtration systems. We can install an inline water filter, a reverse osmosis water filter, and even a water softening system. If you are unsure which is right for you, we can explain the benefits of each system.
We also specialize in the use of a device called backflow prevention system. It is designed to prevent sewage from flowing backward and into your pipes and home. This prevents an uncomfortable situation while also ensuring that your drinking water remains potable.
Always Here for You in Anaheim Hills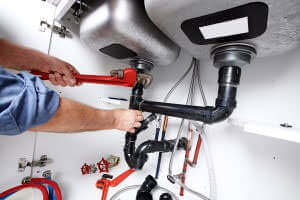 Anaheim Hills is a wonderful community and we are proud to serve it. No matter where you are located in Anaheim Hills, there is always a technician nearby who is ready to jump into action and get things back on track. Should you require a plumbing repair, maintenance, or installation at any time, simply call our office. We will immediately send out an expert plumber to take care of the problem.
The Biard & Crockett Guarantee
Our professionalism is a source of pride, and our results our greatest achievement. We want to not just improve your home, but improve your quality of life, making your home or business a place you can feel comfortable. With over five decades of quality results behind us, we are a team you can trust. Give us a call so we can deliver superior, lasting results for you.
Other Orange County cities where we provide Plumbing Services: