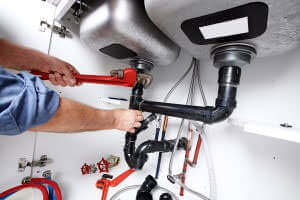 Biard & Crockett Plumbing Services has proudly served residences and businesses throughout Orange County for more than 60 years. Our decades of experience as carried out by our friendly and knowledgeable plumbers sets us apart from the rest; ensuring you that whatever your plumbing needs are, we will be there to assist you in the most efficient manner. No matter what size job, be it fixing a leaky faucet, installing a new water heating system, remodeling your bathroom, and all jobs in between, we put you first and keep you informed every step of the way. We at Biard & Crockett Plumbing Services have delighted in calling the beautiful city of Buena Park our home too, so please read on and let us show you all the ways we have served and will continue to serve Buena Park residents.
About Buena Park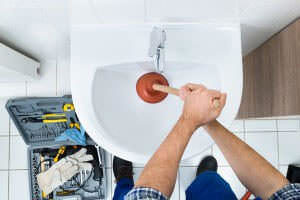 Buena Park is one of the most popular tourist destinations in the greater Los Angeles metropolitan area. It is not only home to outstanding natural beauty in the scenic sense, but it is also home to Knott's Berry Farm theme park, the exciting Medieval Times dinner show, the classic Movieland Wax Museum, a mind-bending Ripley's Believe It or Not! museum, and so much more. But while the tourists may come and go, what is always a certainty is that Buena Park is home to over 80,000 residents, many of whom have families and work for local businesses. When it comes to tackling any plumbing issue that may arise in Buena Park, we at Biard & Crockett Plumbing Services consider it our duty and pleasure to help residents and business owners throughout the area. But how exactly can we assist you? Please read on to learn more about our numerous services.
Our Plumbing Services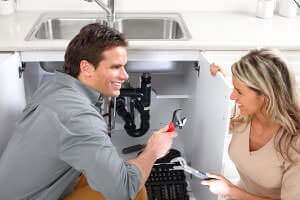 At Biard & Crockett Plumbing Services, we are the leading experts in a number of plumbing jobs, from the typical to the more specialized. Examples of some of our services include:
Plumbing Fixtures: we can repair broken or problem toilets, sinks, faucets, tubs, showers, and more. Additionally, if it is called for and it is what you want, we can install new plumbing fixtures that will last for ages.

Sewer and Drain Piping: if you have a plumbing problem pertaining to drains and sewers, this can be stressful to homeowners. At Biard & Crockett Plumbing Services, this is our forte. We can use the latest technology to inspect and locate leaks or clogs, and repair and replace areas as needed, leaving your lines and sewers clean and functioning properly.

Gas Pipe Repair: A damaged gas line is a dangerous and tricky issue that can potentially cause perilous injuries and expensive repairs. At Biard & Crockett Plumbing Services, we are experts at locating gas leaks and repairing or repiping your gasworks as needed.

Water Heaters: Whether you need a new water heater system, or yours is simply acting up, we at Biard & Crockett Plumbing Services have the efficient solution for you. We can repair your traditional tank or system, repair or install a more modern tankless water heater system, or install or fix hot water recirculating systems. The idea is to ensure you always have hot water on demand, and that you have a hot water system that is the best for your particular lifestyle and budget. It can be an intricate process, but we are always happy to explain the benefits and deficiencies of all the different hot water systems available.

Water Filtration: It cannot be overstated how important clean water is in your home or business, for both drinking and using to clean yourself and household items. We can install whole home water filtration system or a point of use filtration system placed under a sink to filter the water at that site alone. At Biard & Crockett Plumbing Services, we can test and install reverse osmosis systems, in line filters, filtration for water heaters, install water softeners and backflow prevention devices, and more.

Slab Leaks: Slab leaks can be a nightmare to deal with, as they are leaks that occur buried under the concrete foundation of your home or business. With the use of the latest technology and our overall experience, we at Biard & Crockett Plumbing Services can locate slab leaks, which are generally impossible to find and repair on your own, trace the leak, repair it and reroute if needed.

Remodelling Services: Between our expert technicians and experienced design team, we at Biard & Crockett Plumbing Services are able to create a stunning, modern bathroom and kitchen for your home that is outfitted with the latest and greatest plumbing fixtures. Not only will your kitchen and/or bathroom look gorgeous, but it will function perfectly for years to come. And just with all our other services, we will competently work within your budget to create exactly what you want.
Why Choose Biard & Crockett Plumbing Service in Buena Park?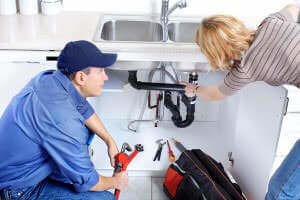 We hope that with the above information, you understand better how we at Biard & Crockett Plumbing Services can serve you. If there is a plumbing related service you are interested in but is not listed above, contact us, because it is likely we can help you with it. We have proudly served Buena Park and all of Orange County for over 60 years, and hope that if you haven't called on us before, you will now, and become one of our happy customers who will return anytime you need plumbing work.
Another aspect of our services pertains our remodeling services where we have a dedicated team of designers to help you remodel your home.
If you need to schedule a service repair, please call us or schedule a service online quickly and easily, at your convenience. While we understand that dealing with plumbing issues may be the last thing you want to go through, we will make it as painless as possible for you, so you can get on with your life.
Other Orange County cities where we provide Plumbing Services: