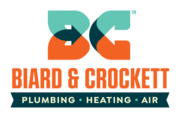 Known for its quiet communities and strong emphasis on public safety, Placentia's residents have high standards for their homes that Biard & Crockett meet with satisfaction every time. As a bedroom community (meaning it is largely a commuter town), Placentia's high functioning homes are the foundation for the city. Biard & Crockett Plumbing is proud to serve our communities in Orange County, and there is no question why residents in Placentia choose us for their plumbing, heating, and cooling services.
For the homes in Placentia to continue to function at a high level, someone has to do the dirty work of maintaining their plumbing systems. Our trained plumbers and technicians bring the very best customer service and professionalism to every job. Call Biard & Crockett today for your plumbing problems, maintenance needs, and installations, and we will have the job done efficiently and effectively. We want to welcome you to our family here in Placentia, and rest assure we will treat you as such.
General Plumbing Services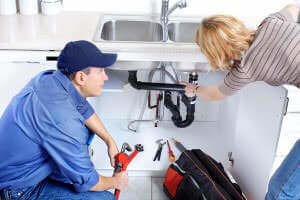 Plumbing problems can occur in your home at any moment and it is important to be prepared. Signs of leaks or clogs include, but are not limited to: puddled water under fixtures, backed-up sink water, water spots on your ceiling or wall, and repetitive dripping noise coming from your fittings. At the first sign of any of these indicators, call Biard & Crockett. We have the experience and expertise required to repair any problem with your plumbing system.
To avoid plumbing problems altogether, we recommend performing regular maintenance on your system. Problems that do arise and are ignored will cause more and more damage, which incurs higher repair time, more materials, and cost. There is no question we can keep your system running smoothly because have the best in leak detection technology, video drain camera technology, piping materials, fixtures and other hardware, and knowhow to fix any issues we see. With your budget in mind, we offer various solutions for you to choose from. With every job we offer free estimates, so you can make the decision yourself.
We come to your home stocked with every tool that we need to fix your plumbing problem during our first visit. We take pride in our rigorous training program that teaches our plumbers to detect and repair every kind of leak. Not only that, we leave your home dry and clean with all cracks repaired and repainted. We are your number one plumber, so look no further and call us today.
Gas and Water Repiping Services
Nobody wants to replace their entire plumbing infrastructure, but if you live in a historic home or have plumbing that continues to develop problems, pipe replacement is inevitable. Rather than agonize over high costs and time-consuming projects that generally come with failures in the home, call Biard & Crockett. Believe us when we say we will take every measure to reduce the invasive and costly nature of your issue. When you hire us for the job, we arrive and access your plumbing only where necessary, avoiding needless damage to your walls and floors. We train our technicians to repair or replace pipes with only the highest quality of materials and service so that your replacement will last a long time.
Rot and mold can result from unattended water damage, and gas leaks can be harmful to your health and safety because of its toxic and flammable characteristics. Both problems can threaten the strength and value of your home. These problems are not to be ignored, so trust the professionals at Biard & Crockett to respond quickly and effectively to your needs. When you need to replace plumbing, we know the importance of getting it right, and you will get our best effort, every time.
Water Filtration and Backflow Prevention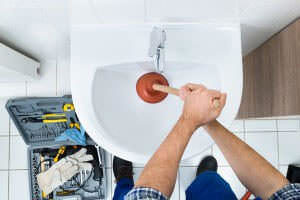 Water filtration and backflow prevention systems improve the purity and taste of drinking water here in California. Although our state's standards for clean water are high, citizens like you have the option to take a step further towards better health and taste. To begin with, we offer water quality tests to help us better recommend the appropriate filter or backflow prevention system for you.
Our in-line water filters, reverse osmosis water filters, and water softeners remove excess minerals that make water hard to digest. We can suggest the best filter for your water and your needs, as well as offer regular maintenance for your system. Our filtration systems are tough on water, but easy on you: so easy, we can teach you how to maintain and operate them yourself so you can be sure it is always working at top efficiency.
Backflow prevention systems eliminate the possibility of contaminated water coming to your home from public water lines. These systems work simply to detect if pressure from public lines releases dirty water into your water pipes and will immediately shut off your water supply. Backflows are uncommon, but not unlikely. Take this precautionary measure to keep you and your family from being exposed to polluted, unwanted water.
Water Heater Repair and Installation
Just as it is important to perform regular maintenance on your water and gas supply, it is also a high priority to keep your hot water heater in check. You want your hot water heater running smoothly and efficiently, so you do not end up in the shower with cold water. If you can hear your hot water heater making noise or if it takes a long time for faucet water to reach a hot temperature, your heater is not functioning properly and it is time for a tune-up, repair, or replacement. To avoid replacement, schedule an annual tune-up and you will get more years and better performance from your system.
We have more than 60 years of experience installing and servicing hot water heaters. We installed some of the first hot water heaters in Placentia and are experts in the field. Not only are we good at what we do, we have worked on or replaced every make and model of hot water heater on the market, including the newer, more energy-efficient models. We are the plumbing, heating, and cooling company you can count on, so call us today to schedule an annual hot water heater tune-up or repair.
Your Reliable Placentia Plumber for 60 Years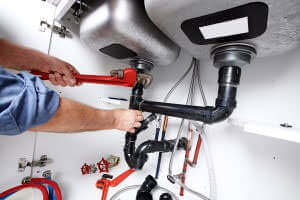 Placentia is on the National Register of Historic Places for its George Key Ranch Historic Park, which is home to the historic house museum, outdoor displays, and a citrus grove. For such a small city (with a population of 50,533 in 2010), Placentia is on the map as an "All-America City," awarded to only ten cities every year by the National Civic League. Placentia boasts some of the best Mexican restaurants in Orange County that people from all over flock to for excellent food.
With a name like Placentia (which is derived from the Latin word "pleasant"), Biard & Crockett is committed to providing amicable maintenance and repairs for all of your home needs. We have been Placentia's plumbing company since the 1960's and can give you the solutions you need for every clogged drain, leaking pipe, poor-quality water, or malfunctioning water heater. We are committed to your satisfaction. Bonded, licensed and insured, we offer the finest services around. Count on us to keep the wonderful city of Placentia running longer and stronger.
Biard & Crockett
Other Orange County cities where we provide Plumbing Services: