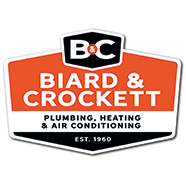 In the City of Laguna Woods, Biard & Crockett stands clear as the preferred choice for residential and commercial plumbing services. With over 60 years of continuous operation and a proven track record for excellence, we tackle all problems affecting the health of your water, sewer and gas lines. From prompt diagnosis to speedy, accurate repair and replacement, our expert technicians provide you with the region's most reliable round-the-clock plumbing resource.
Our General Plumbing Services
Plumbing systems in homes and businesses typically see heavy use throughout the year. Along with this constant use comes the inevitable reality of minor and major malfunctions. Minor plumbing issues are common, and they often pose little difficulty when it comes to effective repair. However, major issues can severely alter the working condition of your drinking water lines or sewer lines. In addition, even relatively minor problems can pose a serious repair challenge when they occur in hard-to-trace locations.
Biard & Crockett specializes in the prompt resolution of all general plumbing issues, from the most mundane to the most unusual. Our modern repair vehicles arrive at your residence or business equipped with a full complement of traditional plumbing tools, as well as the very best in 21st century leak detection and hydrojet line-clearing technology. With these extensive resources, we can fully customize our repair efforts to your specific needs and circumstances. Whether you have an obvious problem or a hidden problem that has eluded previous detection, our professional plumbers will track the issue to its source and restore your water lines and sewer lines to full working order.
Water and Gas Line Repiping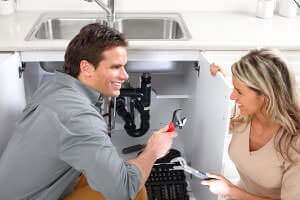 If your sewer or drinking water lines have limited condition issues, a spot repair will usually be sufficient to restore proper function. However, more serious problems may call for more extensive repair efforts. In addition, gas line problems of any kind may require something more than a limited solution. In these situations, the preferred remedy is line replacement, also known as repiping. The repiping process helps you achieve two important goals: ensuring the integrity of your plumbing and gas lines, and helping you avoid unexpected spikes in your utility bills.
The experts at Biard & Crockett have the decades of experience needed to accurately gauge when repiping will provide greater benefits that a spot repair. If we make this determination, we'll fully explain our logic and gain your approval before moving forward. Most of the time, we can curb your costs by replacing just a limited section of your water or gas lines. However, in a worst-case scenario, we made need to perform a full system replacement. Regardless of the approach required, we perform all repiping with a minimally invasive technique that eliminates collateral structural damage in your home or business.
Water Filtration
Most Southern California communities are blessed with high-quality water supplies. However, even the best municipal water system can't fully eliminate the risks for contaminants and impurities. Generally speaking, these unwanted additives do nothing more than change the taste of your tap water. However, impurities and contaminants can also potentially damage your building's plumbing fixtures or even pose a danger to your health. To address any problems with the purity of your water supply, you can install a water filtration or water softening system. Biard & Crockett carries and expertly installs a full line of filtration and softening products, including whole-building systems that improve your entire water supply and spot systems that only cover isolated fixtures.
Backflow Prevention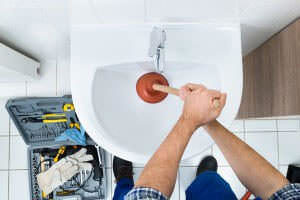 Backflow is the term used to describe any situation that causes undrinkable water in your sewer lines to enter your drinking water supply. This serious problem, which can lead to health-endangering contamination issues, affects a small but significant percentage of plumbing systems. It has two main causes: the formation of a vacuum in your main drinking water line and unusual pressure fluctuations in that line. We feature a number of effective backflow prevention options, including atmospheric vacuum breakers and double check valves. We install each prevention device with the same level of expertise that distinguishes all of our work.
Water Heater Repair and Installation
Very few household or commercial appliances bear a heavier workload that the typical hot water heater. Even if you install a premium model designed for extended use, you will inevitably face the prospect of repair or replacement. And depending on your commitment to regular maintenance and the quality of your water supply, you may have to deal with these issues long before your water heater reaches the end of its expected lifespan.
Hot water heater repair and replacement have long been specialties at Biard & Crockett. We also specialize in completely new heater installations. For existing heaters, repair is always our initial goal. When repairs won't restore your unit to proper working condition, we'll explain the situation and (with your approval) proceed to a cost-effective replacement. Whether you rely on a conventional storage water heater or a modern tankless unit, we'll perform all needed work with expert efficiency.
Your Trusted Laguna Woods Plumbing Experts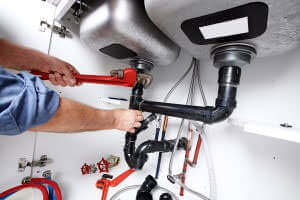 Laguna Woods is an inland Orange County community that remained unincorporated until the late 1990s. The city of 16,000-plus originated in a large retirement community that continues to form the vast majority of its population. Laguna Woods sits on land adjacent to Orange County Great Park, a multi-use facility still undergoing development. Residents of the city and the neighboring communities of Aliso Viejo, Laguna Beach and Laguna Hills share ready access to area locations, attractions and gatherings that include the Soka Performing Arts Center, Aliso Beach County State Park, Laguna Coast Wilderness Park, the Tall Ships Festival and the Festival of the Whales.
Biard and Crockett is located a few miles northwest of Laguna Woods in the City of Orange. For more than half a century, residents and businesses throughout Orange County have called on us to restore the health of their vital plumbing systems and help prevent future problems from occurring. Whether you need a simple repair or a full-system replacement, our staff of specialists is ready to go with custom solutions that provide premium benefits at a competitive price. Call today to learn more and schedule your required services.
Other Orange County cities where we provide Plumbing Services: