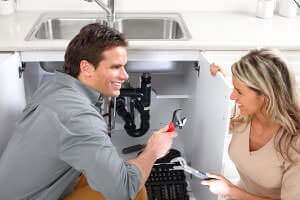 Biard & Crockett Plumbing Services Inc. has served the Anaheim area since 1960, providing outstanding plumbing assistance of all kinds for home and business owners. No matter how old or new your home is, you can bet that our technicians have the training and experience necessary to locate and fix any problem you may have. Whether you are in need of basic maintenance, repairs, appliance installation, or plumbing-based remodeling, we are the company of choice for the city of Anaheim.
Fully Licensed and Bonded Plumbing Technicians
With 56 years of experience, we have had a long time to become masters at our craft. In that time, we have seen virtually every kind of plumbing situation, no matter how severe. We have seen leaks in pipes, in plumbing fixtures, and underneath concrete foundations. We have seen drains clogged by all kinds of things. And we have repaired sewers from the inside and outside.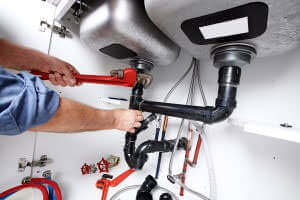 Whether you have a damaged valve, a clogged drain, or a slab leak, our expert plumbers will arrive at your home with all of the high-quality parts and tools needed to fix your problem. If we don't have the parts on our truck, we have them at our location, as we are a licensed distributor for most brands of plumbing-related appliances and fixtures. Our professionals come clean and well-groomed to your home, in the required Biard & Crockett uniform, and provide you with the highest level of customer service. We also provide in-home inspections for those who are attempting to buy or sell a home or business.
Repiping Services and Water Heaters
At Biard & Crockett, we fix leaks of all kinds, no matter where they are located in your system, using the latest in leak detection technology to locate your problem. But occasionally we encounter a plumbing system that is old enough that we recommend a total replacement. When pipes get old, you can expect problems to occur more frequently. At that point, it does no good to fix only one problem; the entire system must be replaced.
Whether your damaged pipes are water or gas lines, Biard & Crockett has the training and experience needed to completely remove and replace all of your existing lines, with only minimal need for accessing hard-to-reach areas. Some vendors may charge you more because they need to rip through your floors and walls to expose every damaged pipe. Biard & Crockett Plumbing Services approaches these projects with dogged precision; we often complete repiping procedures in less than one day, because we know the most efficient ways to gain access your piping, without tearing up your house.
Biard & Crockett also has extensive experience installing, servicing, and repairing water heaters of all makes and models. When you buy a home, you need to be aware of how much water your family needs. Biard & Crockett has counseled countless families on choosing the appropriate size of water heater for routine and non-routine use. When they fail, we can easily determine whether the heater is in need of a simple repair, or a complete replacement. We fully understand the mechanics and support needed for standard (storage-style) water heaters and tankless water heaters. And if you are in need of a hot water recirculation system, we can provide further advice and installation on those systems also.
Water Filtration and Backflow Prevention Systems
Biard & Crockett has long been a proponent of systems that enable you and your family to enjoy clean, healthy drinking water. Although most municipal water is potable, it often falls below consumer standards for taste and quality. The good news is, you don't have to settle for the city's standards for municipal water. You can ask Biard & Crockett to install a Standard (or "in-line") water filter, a reverse osmosis water filter, or – if your water has high levels of minerals – a water softening system. The first two systems clean your water, making it pure; the third removed excessive minerals, helping your body metabolize it more easily.
Biard & Crockett also specializes in a specific type of water quality system called a backflow prevention system. On rare occasion, a reversal of pressure in your home's municipal water line can result in your plumbing taking on water from a non-potable source. In such case, regular use of your tap will result in unhealthy water entering your water supply. A backflow prevention device detects such anomalies and shuts off your water via a special valve, giving you enough time to adequately address the problem. Without such a device in place, a backflow incident could result in your family being exposed to unsafe levels of chemicals or bacteria.
All we carry in stock all of these devices in our warehouse. We are familiar with all brands, and we are happy to install or service them for you. In some cases, water filtration systems are not straightforward to use, and so we are willing to explain routine maintenance to you when we install them. If you would rather a professional handle their upkeep, then we can work with you for a suitable maintenance schedule.
We're there for you when you need a plumber in Anaheim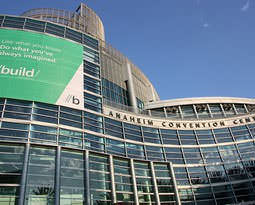 Today, Anaheim is one of the largest entertainment cities in the United States and is the largest city in Orange County with 336,325 people. Anywhere from Disneyland to Pearson Park or even West Anaheim, the plumbers at Biard & Crockett will be there to take care of your problem. Next time you are in need of a plumber, or if you just need a professional to inspect a potential leak or problem area in your house or place of work, call us and we will be happy to come over and take care of you.
Our Guarantee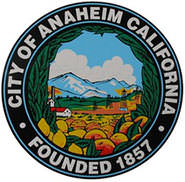 At Biard & Crockett, we are superior plumbing professionals that aspire to build meaningful relationships with our customers and provide a service to the community that goes above and beyond normal standards. We understand that we are not the only plumbing service in Anaheim, but with over 60 years of experience, we know that we are the best, most affordable and reliable plumbers in the area, and will serve you with respect. The growing and ever changing market demands a need for reliability and adaptability, we can give that to you. Our customers mean the most to us, and your opinion matters. Let us work with you to achieve long-lasting results.
Biard & Crockett
Other Orange County cities where we provide Plumbing Services: