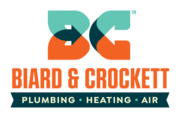 Biard & Crockett Plumbing Service has been the premiere plumbing company for Santa Ana since 1960 and continues to provide maintenance and installations for all of our home and business owners. A clogged drain, leaky pipes, noisy hot water heater can really put a damper on your day, so look no further than Biard & Crockett for the solutions you need.
Our commitment to your satisfaction is our mission. We are bonded, licensed and insured, so we guarantee the finest plumbing services around. Our plumbers and technicians are top of the line and will work around your schedule for additional convenience. We respond promptly to every call and arrive to every job equipped with all the gear and knowledge to fix any and all of your plumbing issues. You can count on us when you need us most to get your plumbing, and heating and cooling system in working order.
General Plumbing Services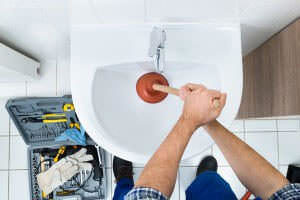 There are a number of plumbing problems that can occur in your home or office, including, but not limited to leaks in your pipes and fixtures, and clogs in your drain. When such problems occur, and they can happen to anyone, it is important to call a plumber with experience. A master at our craft, we can repair every aspect of your sewer system.
We perform regular maintenance, so plumbing problems do not blow out of proportion. However, recurring problems that are ignored will cause deeper problems in your waste pipes and sewer lines. With our state-of-the-art leak detection technology, we utilize our video camera to get a 360-degree view of your drains, pipes, and sewer system. Once we diagnose the source of the problem, we can offer a wide range of remediation options to suit your goal and budget. We provide every customer with a free estimate of the job, from start to finish.
We want to fix your plumbing problem at our first visit, so we come stocked with snakes, augers, a hydro-jet blaster, and other high quality tools to get the job done. To save you time and grief, we stay up to date on the most efficient and effective techniques to clean and repair your plumbing system. We pride ourselves in our training and know-how to detect and repair every kind of leak, from your small slab leaks in your foundation to leaks near your fixtures. Before we leave, we make sure all areas are dry and clean and that cracks are repaired and repainted. Without question, we are Santa Ana's number one plumber and we look forward to serving you.
Gas and Water Repiping Services
Aside from your casual leaks in bathroom and kitchen fixtures and/or roof, larger leaks that are unattended will result in more expensive repairs further down the road. Water left unnoticed causes rot and mold, which deteriorates the stability and value of your home or office building. Gas leaks are even more severe because they emit toxic fumes that are harmful for your health and can even start dangerous explosions or fire. We are the company you can trust for water and gas leak detection and repairs. For over sixty years, we not only detect leaks, but we can fix them and recommend replacement if your pipes are too old to repair.
The task of replacing your entire plumbing infrastructure sounds daunting and costly, but when you hire Biard & Crockett to do the job, we take every measure possible to reduce invasiveness and expense. When we come in, we take care to access plumbing only where we need to, avoiding damage to walls and floors where it is not necessary. We know the importance of having pipes that function properly and are long-lasting, and so we train all our technicians and plumbers to know the best points of entry to your plumbing and the best way to install the highest quality material. We are knowledgeable and experienced and use our abilities to finish a project in the least amount of time, saving you money and headache.
Water Filtration and Backflow Prevention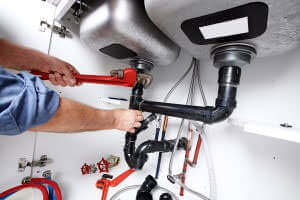 California has high drinking water standards across the state and Biard & Crockett agrees that citizens should have access to the cleanest, best tasting water every day. We strive to provide high quality water to customers with our in-line water filters and reverse osmosis water filters, so your water is more pure and clean. We also offer water softeners that remove excessive minerals from your water, so it is easier on your body. We sell and install these water filtration systems and can coach you how to easily maintain and operate your system yourself. We can also schedule routine maintenance for you if you prefer to leave its maintenance to a professional.
In addition to water filtration systems, we also offer backflow prevention systems. These systems reduce the risk of back pressure causing water contamination from your public water line. When such abnormalities occur, the backflow prevention system detects the problem and shuts off your water supply. Taking this precautionary measure will keep you from being exposed to unhealthy bacteria or other dangerous contaminants. To get started, we will test the quality of your water and recommend a water filter or backflow prevention system that fits your needs.
Water Heater Repair and Installation
It is important to perform regular maintenance on your hot water heater, so it is running smoothly and efficiently. A hot water heater that is not functioning properly will be noisy and take longer to heat up your water. If this is the case, it may be time for replacement. Call us today to schedule your tune-up or hot water heater repair and we will offer you the solution that you need.
With over 60 years of experience we have worked on or replaced every make or model of hot water heater on the market, including the more modern, energy-efficient models. We are also familiar with tankless models. Since we have installed some of the first hot water heater systems in Santa Ana, we are experts in the field. With our continued commitment to excellence, we are dependable and efficient. We are the plumbing, heating, and cooling company you can count on, so when your hot water heater fails, give us a call and we will prove to you that our workmanship is the best around.
Your Reliable Santa Ana Plumber for 60+ Years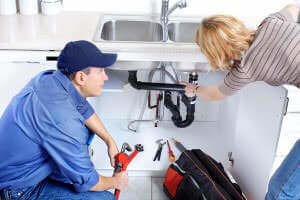 In 2011, Forbes ranked Santa Ana the fourth-safest city of over 250,000 residents in the United States, so there is no question why it is a destination for residents and visitors alike. At its core, Santa Ana has a bustling downtown that contains retail and housing and the Santa Ana Civic Center with its administrative building hub. North of downtown is the "Midtown" district, which is home to Main Street, which hosts entertainment destinations such as the Bowers Museum, MainPlace Mall, and the Discovery Science Center. Other surrounding districts house the Santa Ana Zoo to the east and the South Coast Plaza shopping center to the south.
In order for Santa Ana to continue as a safe and exciting place, the need for functioning plumbing and HVAC services is high. Biard & Crockett is proud to be Santa Ana's professional plumbing, heating, and cooling company and vow to take the best care to keep our city going. Whether it is a clogged drain, leaky faucet, or heating and cooling system maintenance, our trained plumbers and technicians deliver the best in customer service and in workmanship. Every job is executed with the highest quality service, so you receive the highest satisfaction guaranteed. Call us today for your plumbing problems, maintenance, and installations and we will get the job done effectively and efficiently.
Biard & Crockett
Other Orange County cities where we provide Plumbing Services: