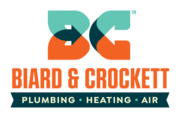 Biard & Crockett Plumbing Services proudly serves Orange County including the small beachside city of Seal Beach. Since we opened in Orange in 1960, we have provided our neighbors in Seal Beach and the surrounding areas with reliable, high quality plumbing services. Our years of experience have given us the knowledge and expertise to tackle just about any plumbing problem or project.
At Biard & Crockett Plumbing Services Inc., our goal is customer satisfaction. We work to make this happen by offering not only great results in our plumbing, but also in our dedication to excellence in customer service. Our teams are reliable, efficient and friendly, allowing us to gain the trust of our loyal clients in Seal Beach and the surrounding areas.
When you call Biard & Crockett Plumbing, you can relax knowing that we are equally skilled at working on both modern and historic homes. Whatever your plumbing issue is, count on us to solve it!
Responsible, Licensed and Bonded Plumbers
Biard & Crockett Plumbing Services Inc. has been proudly providing excellent plumbing services to the residents of Seal Beach for over 60 years. Over the years, we've handled all sorts of plumbing problems and projects, from root-torn pipes to difficult clogs, hidden leaks and more. The experience we gain on the job combined with our extensive knowledge of plumbing, has helped our skilled plumbers become masters. Our qualified plumbers join our team based on their experience and professional and academic background. You can put your complete trust in Biard & Crockett Plumbing to handle your plumbing issues and projects with ease.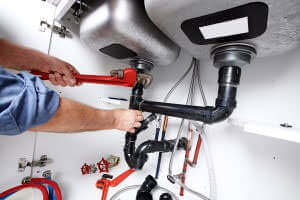 Our plumbing company is fully bonded and insured. We take the legal requirements for our business seriously because it protects both us and our customers. Although we strive to always achieve your greatest satisfaction, the fact that we're licensed and bonded covers any eventualities or accidents. When you contract Biard & Crockett Plumbing Services, you can rest assured you'll have a professional experience from start to finish.
We make ourselves available for emergency services. We understand that plumbing issues are not something you can control. Sometimes you'll discover a serious leak in the middle of the night or face a clog that prevents you from draining water. We answer your emergency calls 24 hours a day, 7 days a week, 365 days a year. If a plumbing problem shows up, no matter when, we can help.
At Biard & Crockett, we pride our professional staff in their dedication to customer service and excellence. Our teams arrive on time to your home in uniform and will quickly work with you to evaluate your plumbing needs and offer a solution. We treat your home as if it were our own, always cleaning up as soon as we've completed the job.
Services
We offer a full range of plumbing services and repairs. Here are some of our most commonly requested services:
Repiping
Repiping is used in cases of generalized leaking and old pipes. Either an affected area is replaced with new pipes, or we can also repipe your entire home. At Biard & Crockett Plumbing Services Inc., we always strive to offer the least invasive and most affordable plumbing solutions that will solve the issue you're facing. However, sometimes the best choice for the long-term is to opt for repiping. After an evaluation of your situation, we'll offer you our professional opinion and give you the viable options to get your leaks under control.
When we take on repiping projects, our goal is to disrupt your home as little as possible. Using the latest techniques, we are able to perform the repiping job with as little invasion as possible. The process involves removing your old pipes and replacing them with new, more durable pipes. The size of the project will determine how long the repiping will take, but we can often finish within a day.
Worried about your gas pipes? We can also perform repiping services for gas pipes.
Water Heaters
Biard & Crockett Plumbing Services is your Seal Beach area expert who can help with water heater repairs and installations. Our teams are capable of working on many different makes and models of water heaters. Whether you've noticed a problem or want to take care of annual maintenance to ensure optimal functioning throughout the year, Biard & Crockett Plumbing Services Inc. is the company for the job.
When you notice a problem with your heater, call us right away. Perhaps you run out of hot water too quickly or your water won't heat at all. This can be frustrating as you'll find yourself shivering in the shower or forced to wash dishes with cold water. Once you've given us a call, we'll arrive quickly to diagnose your water heating issue and offer a solution. We always seek to repair your water heater, but in rare cases a replacement may be the best option.
If you need a new water heater, allow our experts to assist you. We'll help you evaluate your water use to find the best type of water heater for your home. Our staff have first-hand experience with many brands and models and can help you weigh the advantages and disadvantages of each. Then, we'll help you with your water heater installation so that everything runs smoothly.
Your Trusty Plumber in Seal Beach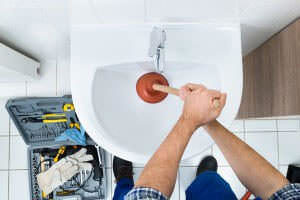 Biard & Crockett is your local friendly plumber you can trust with your plumbing needs in Seal Beach. Once you've called our friendly, reliable plumbers, you can have peace of mind knowing that your plumbing project or problem will be taken care of by true professionals. Whether you are facing a backup, require maintenance, replacements or help with new plumbing installation, call the helpful team of plumbers at Biard & Crockett Plumbing Services Inc. We look forward to serving you.
Other Orange County cities where we provide Plumbing Services: