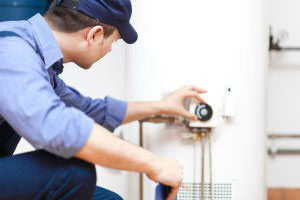 For more than 60 years, Biard and Crockett has been providing the city of Fullerton and surrounding communities with superior plumbing service. Whether you have clogged drain, a broken water heater, or a slab leak, Biard and Crockett has the equipment and the knowhow to mitigate any plumbing catastrophe, no matter how severe. We are here for you.
Over the decades, Biard and Crockett has been on the front lines of providing the latest and most eco-friendly methods for providing plumbing services. Our experienced staff know the ins and outs of every plumbing situation and we know exactly what problems to look for when inspecting your water lines, drains, water heater, or sewer. Here are some of the services we provide to all Fullerton homeowners and property managers:
Your Full Service Plumbing Contractor in Fullerton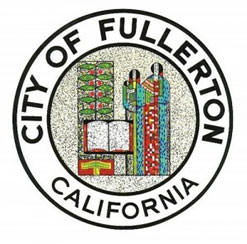 Biard and Crockett only provides fully licensed contract plumbers to your Fullerton residence. Each skilled technician that visits your home arrives in a fully equipped truck with all the materials and parts to repair or replace almost any pipe or fixture. All our plumbers come clean and well-groomed. Most importantly, we will respect your home or business. This respect includes ensuring that our work area is a safe environment for you and your family. And when we are finished, we return your home to its proper function, and that means cleaning up damage caused by leaks and plumbing-related construction projects.
One of the most common plumbing issues all homeowners face is drain clogs. Drains become clogged over time due to hair, debris, food, grease, soap, roots, or cracks or breaks in your home's pipes or sewer lines. Our trained plumbers use high resolution video inspection equipment to inspect your pipes and pinpoint the problem area. Once we have located the problem, we provide you with an accurate estimate. When we move forward, we stick to our quote, and get the job done right the first time.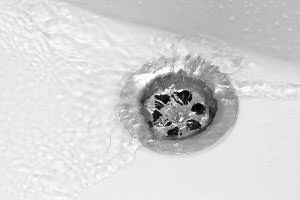 Our plumbing expertise is not limited to drain issues. We service and repair garbage disposals, fix and replace valves, faucets, and showerheads, and locate and fix leaks of any kind, even those under the concrete foundation of your home! If you notice signs of a leak in your walls or under your floors, we urge you to contact us right away. Even if your leak is the size of a pin hole, the odds are good that we will find it, and fix it!
Repiping Services
Although we routinely perform repairs to gas and water lines to stop leaks, occasionally we encounter a plumbing system that is so old we advocate repiping. We do this because, even though you may only have one leak, we can see that you are about to have many more problems. Leaks themselves are dangerous: a gas leak will contaminate the air in your home and put you at risk of a fire or explosion. A water leak will cause extensive damage to your home if left unattended. It can put you in danger of mold, cause your wood to rot, and your drywall to crumble.
When we repipe a home, we will not rip up your floors or walls to access your pipes. Instead, we rely on our extensive experience to identify the best places to create openings to access your system. In replacing your pipes, we use the very best materials to ensure that your new system will last for as long as you own your home. And we guarantee our work, so that you can be sure that your system is completely functional going forward.
Water Heaters and Water Filtration Systems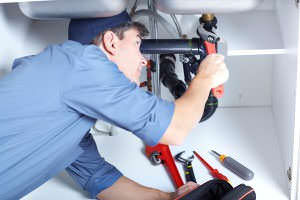 Biard and Crockett has the skill and experience needed to install and service a wide variety of water-service appliances for your home. If you are looking to replace a water heater or are interested in improving the quality of your water, Biard and Crockett can pay you a visit and consult with you about the best options for your home. We can test your water quality to let you know the likely benefit you would gain from a water filter or softener. We can also examine your home to see whether or not a tankless water heater fits into your energy and water use profile. We have serviced all major hot water heaters, from electric to natural gas, to solar. We also are familiar with all major brands of water filters and backflow prevention devices.
Your Reliable Plumber Everywhere in Fullerton
Biard and Crockett Plumbing Services Inc. has been taking care of Fullerton homes since the 1960's, just as the State of California chartered the building of the University of Fullerton, which originally held classes at Fullerton High School. The development of the city of Fullerton primarily took place in the 1920's through the 1950's and has some of the best examples of the Beaux Arts and California Mediterranean styles of architecture. With our interior design services, we have even helped homeowners and businesses remodel their bathrooms and kitchens in keeping with the Beaux Arts and California Mediterranean styles.
Over the years, Biard and Crockett has been recognized as the plumber of choice for Fullerton residents and businesses. We can handle any plumbing need in Fullerton, including clearing drains, repairing toilets and faucets, fixing leaks, repairing sewers, installing standard and tankless water heaters, replacing outdated gas and water pipes, and installing and servicing water filtration and backflow prevention systems. In our over 60 years, we have become experts at performing all of these services. As a complete full-service plumbing company we are happy to help you, whatever your need may be.
If you are in need of a plumber, give us a call. We can be at your location within the hour to assess your situation and give you a proper estimate. We are committed to providing you the very best in customer service because we value your business and want to help you in the future. Trust the reliable, hard-working service technicians at Biard and Crockett Plumbing Services, Inc. You'll be glad you did!
Biard & Crockett
Other Orange County cities where we provide Plumbing Services: