Biard & Crockett Plumbing Services Inc. is proud to serve the community of Mission Viejo. With more than six decades in the area, we have developed deep ties to the community and a strong reputation within. Our team is dedicated to providing local residents and business owners with fast, dependable, quality service. We offer comprehensive service, installing, maintaining, repairing, and replacing all elements of any plumbing system. Whenever you need us, help is only a phone call away.
Fully Licensed and Bonded Plumbing Technicians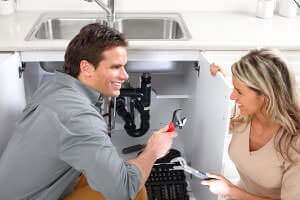 How long does it take to become an expert at your job? Five years? Ten years? Well, the team at Biard & Crockett has been dedicated to the field of plumbing since 1960; we believe that by anyone's standards, we are true experts at our job. It is our hope that you will let us put our expertise to work for you.
Plumbing emergencies are often genuine emergencies, and as such, they happen with little warning and at horrifically inconvenient times. However, our team is available around the clock, and every day of the year. Should a pipe burst at 3 am, a Biard & Crockett technician will quickly be at your door and ready to help.
Part of what allows us to offer this fast and effective service is that we are licensed distributors for most major plumbing companies. This means that the necessary parts, appliances, and fixtures are always on hand, and you don't need to wait for the hardware store to open so you can get back into your routine.
But no matter how excellent our service is, it is nothing without your confidence and comfort. Our plumbers will arrive in uniform and keep themselves professionally presented, ensuring you feel comfortable allowing them into your home. They also make certain to treat both your family and your home with the utmost respect, leaving your home without a trace of their having been there.
Repiping Services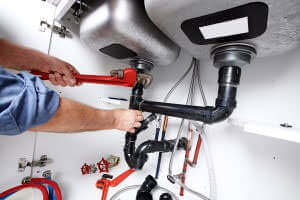 As a rule, the Biard & Crockett team prefers solutions that do not require expensive or invasive work. Our goal is to keep the plumbing system you have functioning optimally for as many years as possible. However, we do come across systems that are deteriorated to the point that replacing them is the only safe option. Below are typical life spans for piping.
Copper supply pipes: 50-70 years

Brass supply pipes: 40-60 years

Galvanized steel supply pipes: 50-70 years

Cast iron drain lines: 75-100 years

PVS drain lines: indefinite
In addition to water pipes, we can also service gas lines and all appliances used as part of your plumbing system.
With other companies, repiping your home can be both expensive and time consuming, not to mention messy. However, Biard & Crockett technicians are trained to use minimally-invasive techniques that allow them to repipe your home without renovating it. Thanks to this approach, we can often complete the process in a day or less, causing little disruption to your life.
Water Heaters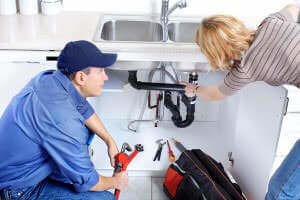 Our highly experienced technicians can work with any make and any model of water heater. No matter what service you require, we can provide it. From installing a new appliance to offering routine servicing to repair problems as they arise, Biard & Crockett is the team you should turn to.
At the first sign of a problem, call us. Our technicians will arrive quickly and speedily determine the problem, as well as what repair options you have. In the case of a significant issue, replacement might be the best course of action. However, our preference is always to try conservative options first, extending the life of your appliance whenever possible.
And if you are in the market for a new water heater, our technicians can assist you in your selection. Variables that they will take into account when making their recommendation include the number of people in your household, how much water you consume on average each day, and even when you tend to shower. Once they understand the demands you will be making on the system, they will use their direct experience with various brands to suggest a few different makes and models.
Water Filtration and Backflow Prevention Systems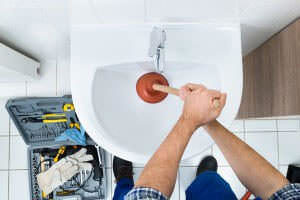 Potable water is a necessity, and the municipal water in Mission Viejo is certainly drinkable. However, it isn't to everyone's tastes. Our team wants everyone in the community to have access to water that is both potable and pleasing. If your water isn't to your liking, we have solutions that will improve it.
For water filtration, we have two different types of systems you can use: in-line filtration systems and reverse osmosis filtration systems. These will purify your water and improve its taste. We also offer water softening systems to remove minerals from the water that can cause hard water.
Another system our team specializes in is called backflow prevention. This is used to protect the health of your family by preventing sewage water from flowing backwards into your plumbing system. It detects reversals in water flow and shuts down your personal system, alerting you to the problem. You can then call us so we can work towards a solution.
We keep water filtration and backflow prevention systems in stock at all times, making it easy for us to offer you quick and easy solutions to your problem. Upon installing these systems, we work to educate you about them, insuring you are confident in their use. We can also create a schedule for regular maintenance before we go.
Always Here in Mission Viejo
No matter where your home or business is located within Mission Viejo, our technicians can get to you quickly. The next time you need inspection, maintenance, repair, or replacement, simply give us a call.
We take immense pride in our work, and are dedicated to improving your home and business. With half a century of quality work behind us, and many more decades ahead of us, we are confident that we are the right choice for you.
Biard & Crockett
Other Orange County cities where we provide Plumbing Services: