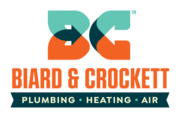 Biard & Crockett Plumbing Services Inc. has been getting Laguna Niguel residents and businesses out of sticky plumbing situations since 1960. Throughout the years, we have been known for delivering quality, dependable services whenever they are needed—even overnight and on holidays. No matter the age of the pipes in the home, the material used, the brand of water heater, or any other variable, we can get the job done better, faster, and cheaper than most other services. We are here for all your maintenance, repair, and installation needs.
Fully Licensed and Bonded Local Plumbers
How long does it take to master a craft? Five years? Maybe ten? Well, with nearly 60 years in business, we have certainly reached the point where we know all there is to know about plumbing, and we want the chance to put that know-how to work for you. We have seen every slip up and mishap possible with plumbing systems, and we have fixed them time and time again. From leaky sinks to broken sewer lines, we have the tools, skills, and experience needed to get your life back to normal.
And because we know that plumbing problems are often emergencies, and emergencies never happen at convenient hours, we offer around-the-clock service. 24 hours a day, 7 days a week, we have local plumbers on standby in Laguna Niguel and nearby cities so they can head to your home or business and remedy the problem as fast as possible. Since we are licensed distributors for most major plumbing brands, we also have access to any parts needed.
Because we are professionals and take our work seriously, we require that all plumbers are in uniform when at your home or business, and that they are well-groomed and professional in appearance and demeanor. We want you to always feel comfortable and confident in working with us.
Repiping Services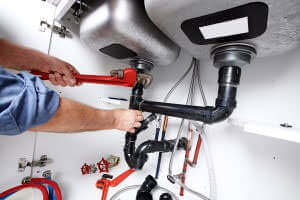 In the vast majority of cases, our technicians are able to repair problems with pipes, even if the fix is just temporary, giving you the chance to replace your pipes at a time more convenient to you. However, we do run into cases where the pipes are too damaged for repair.
In these cases, you will need to have your house repiped. How soon can you expect to need your home or business to be repiped? Below are the average lifespans for different piping materials:
Copper supply pipes: 50-70 years
Brass supply pipes: 40-60 years
Galvanized steel supply pipes: 50-70 years
Cast iron drain lines: 75-100 years
PVC drain lines: indefinite
If your home does require repiping, you don't need to panic. While outdated methods mean tearing your home apart, we take a different approach. With our method, we make minimal cuts and use specialized tools to move pipes in and out of place. It is minimally invasive and quick, allowing us to complete an entire home in about one day.
Water Heaters – Expert Repair, Service & Replacement
Your water heater is vital to the health and comfort of your home, and when it goes on the fritz, it puts a lot at risk. Our technicians are trained to work with any make and model of water heater and should be able to repair the majority of problems they encounter. If the problem is severe, it's possible that a replacement will be needed, but our goal is to avoid this at all costs.
If you need a new water heater, we are able to help you narrow down your options based on your preferences, size of your household, and your water habits. We will provide you with multiple options at various price points, allowing you to make an informed decision.
Water Filtration and Backflow Prevention Systems
Potable water is a necessity, but if you are picky, you want more than just drinkable water. What you want is water that is crisp, clean, and refreshing. Unfortunately, that isn't what just comes out of the tap here in Laguna Niguel. And that is why we offer area residents water filtration systems.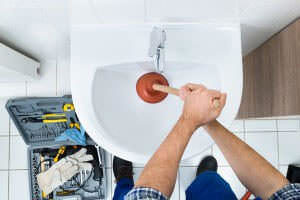 Water filtration systems clean the water so it tastes better and is healthier for you. If you call us at Biard & Crockett, we will walk you through the different types of water filters available to you, and once you decide which type you prefer, we will go over the different models we carry until you find the one best suited to your needs. We also can install a water softening system that improves the quality of your water without filtration.
Another system that Laguna Niguel residents can benefit from is a backflow prevention system. This system does not exactly improve the quality of the water; rather, it prevents contaminants from getting into it. Backflow prevention systems stop sewer water from flowing back up into the pipes by shutting off the flow and alerting you to the problem. If you are on the public sewer system, it is advisable to have a backflow prevention system.
We keep all of these systems in stock at all times, so whenever you feel the need to add one to your home, we can do so quickly. After we install the system, we will go over everything you need to know to use it correctly and maintain it. Of course, if you prefer that we service these systems regularly, our team is happy to do so.
Expert Plumbers in Laguna Niguel
Here at Biard & Crockett, the work we do is more than just a job for us; it is our legacy and our greatest pride. We are members of the Laguna Niguel community, and as such, we are dedicated to delivering the best possible service to our neighbors. Our service is always high quality and our work always guaranteed.
No matter where you are located in Laguna Niguel, we have technicians on call, ready to come and help you. The next time you need inspection, maintenance, repair, or replacement of any part of your plumbing system, simply call Biard & Crockett.
Other Orange County cities where we provide Plumbing Services: