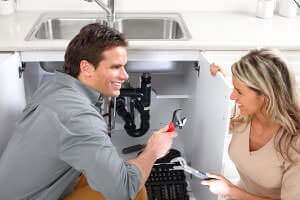 Since 1960, Biard & Crockett Plumbing Services, Inc. has been providing plumbing services, maintenance and installations for home and business owners in Newport Beach and surrounding areas. If you need a plumber, new piping, a hot water heater, or plumbing-related appliances, there is no better choice than Biard & Crockett. We've been providing these services to Newport Beach for more than 60 years, and there is no substitute for experience.
Bonded, licensed and ensured, we hand-select our plumbers and technicians to provide the finest plumbing and heating service and installations. When you call Biard & Crockett, we work around your schedule to find a time that works best for you. We arrive prompt and well-groomed in our clean fleet vehicles, equipped with all the tools and know-how to fix any of your plumbing problems. We will be there when you need us the most, and you can count on the same exceptional service experience every time you call.
General Plumbing Services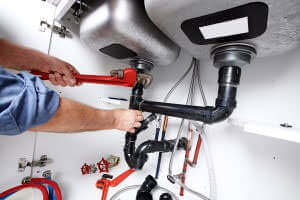 When something goes wrong with your home or business plumbing, it is important to call a plumber with experience in your particular system. No matter what kind of problem you may be experiencing, our technicians at Biard & Crockett have the training and experience to handle it. We are masters of our trade.
Biard & Crockett has the very best tools for diagnosing any problem. Using our state-of-the-art leak detection equipment and video camera technology, we can inspect your drains, pipes and sewer system to determine the cause of your problem with 100% certainty. Unlike most other plumbing companies, Biard & Crockett can detect and repair every kind of leak, from your pin hole slab leaks to leaks in your walls. Once we find the problem, we provide several options and an accurate estimate for our services.
Our goal is to fix your plumbing problem on our first visit. We keep our fleet vehicles stocked with snakes, augers, hydro-jets, and other high quality tools to get the job done. We also ensure that any areas with water damage are cleaned up, sterilized, and repaired. We will even repaint damaged areas, leaving them looking as good as new.
Gas and Water Repiping Services
Unattended leaks can result in extremely costly repairs down the road. Water leaks lead to rot and mold, causing your structure to deteriorate. Gas leaks emit toxic fumes that are a threat your health and can ignite dangerous explosions or fire. With over 60 years of experience in leak detection and repairs, Biard & Crockett is your trusted friend to call. When pipes are too old to repair, we will recommend replacement of your entire plumbing infrastructure.
When we repipe your gas or water lines, we are careful not to rip up walls or floors to access your plumbing. We know the best techniques and points of entry to your plumbing, and we use the highest quality materials, so your new pipes will function properly and prove long-lasting. Our highly trained and knowledgeable plumbers can oftentimes complete repiping within the same 24 hours of detection, saving you time and money.
Water Filtration and Backflow Prevention
Drinking water is a vital resource to the citizens of Southern California. While our state has high standards for potable water, consumers frequently have higher standards for quality and taste. Biard & Crockett has the answer. We install everything from in-line and reverse osmosis water filters to water softening systems that remove excessive minerals. Though these water filters are easy to maintain and operate yourself, we are happy to coach you on their use. If you prefer, we can create a routine maintenance schedule to come by and service them for you.
We also offer backflow prevention systems. These systems are designed to prevent contamination of your drinking water when non-potable water enters your water supply. A backflow prevention system detects such abnormalities and shuts off your water supply so you are not exposed to unhealthy bacteria or chemicals. Call us to schedule an appointment to come out and test your water quality, and recommend a brand of water filter or backflow prevention system to suit your needs.
Water Heater Repair and Installation
Hot water heaters require regular maintenance, so call us today to schedule a tune-up. If you hear rattling coming from your water heater closet, or if it is taking a noticeably long time for your water to heat up, you may need a new heater. Biard & Crockett can work on or replace any make or model of hot water heater on the market, no matter how old or modern. If you are interested in installing a tankless model, we are familiar with every major brand.
We are experts at installing hot water heaters because we have been doing it for more than 60 years. Believe it or not, we installed some of the first systems in Newport Beach and continued to repair them years later. We are committed to excellence and our track record is proof of our workmanship. Unfortunately, all hot water heaters eventually fail, but you can count on Biard & Crockett to meet your needs.
Your Reliable Newport Beach Plumber for 60+ Years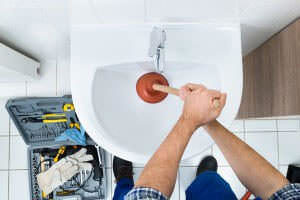 Newport Beach is a great place to live and visit with its popular outdoor recreational activities and points of interest like Newport Pier, Dory Fish Market and state parks like Corona del Mar and Crystal Cove. The demand for functioning plumbing and HVAC services are high in a city as attractive as Newport Beach, and Biard & Crockett is here to meet the need with the highest guarantee of satisfaction. If you need a plumber or need your leaks inspected, call the professionals at Biard & Crockett to take care of you.
Biard & Crockett's number one goal is to serve our customer's needs in Newport Beach. No matter the job at hand, whether it is unclogging a drain, fixing a leak, replacing a hot water heater or installing a water filter, our professionals are trained to deliver the best customer service and quality work with every job. Call us and we will help you get your home or office working effectively and efficiently right away.
Other Orange County cities where we provide Plumbing Services: