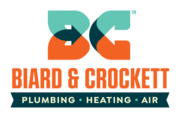 When you have a leaky faucet, clogged drain, need a plumbing emergency service or just want a routine inspection, Biard & Crockett is your trusted plumber in Brea. Backed with over 60 years of experience, our technicians have been servicing the Brea community since the first homes were developed in the 1960s. Our team of professionally trained, certified and bonded plumbers are eager to meet and exceed your expectations. If you are seeking fast, affordable, reliable service for your Brea area home, contact us today!
Our Brea Plumbing Services
When it comes to plumbing services, there is nothing that the experts at Biard & Crockett haven't seen. We have unclogged countless drains, repaired sewer lines, inspected pipes, and fixed leaks. No matter what kind of plumbing issue you have, Biard & Crockett service technicians are experts at fixing it. You can expect great and long-lasting results when you call us for help.
If you are having trouble with your drain, there is only so much you can do on your own. After trying the plunger or (if you are really brave) the cable auger, there are not many options left for the consumer. You need a professional plumber. Biard & Crockett has cleared countless drains, and we have all of the tools and training we need to clear yours. We even make use of specialized drain camera technology to pinpoint the exact location and nature of your problem. When we present you with an estimate, you'll know what it is for, because you'll see the problem for yourself.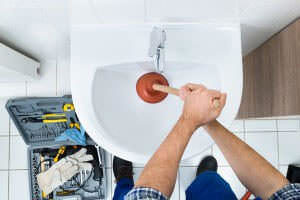 Proper diagnosis is very important to our work, and separates us from our competitors. If an inexperienced plumber makes an incomplete diagnosis, he may clear your drain, and you may, in turn, pay him a tidy sum for his work. But if you have roots, or a partial sewer line collapse, your relief will be temporary. Call the professionals at Biard & Crockett. We have the experience needed to perform a thorough diagnostic test, and choose the least invasive method to complete a thorough, lasting repair.
We also service and repair garbage disposals. Although daily food preparation or misuse can clog our drains and ruin garbage disposals, not everyone should take it upon themselves to repair or replace these problems. Over time, kitchen drains take a beating to grease and large food particles, or even soap. But we can keep your sink and garbage disposal in top condition with a little routine maintenance. Should your disposal require repairs, we are familiar with every brand because we have them in stock. If you need parts for your machine, we probably already have them.
Repiping Services
Do you have a pipe in your home that leaks water or gas? Sometimes gas and water leaks can be difficult to detect. That's why you should call us at the first sign of trouble. Our experts will inspect your pipes using the latest leak detection equipment to find the source of the leak and fix it on the spot. Our technicians are fully equipped with high-quality replacement parts to get your leak stopped immediately and efficiently, whether your leak is inside the walls, or even beneath the floor.
However, on many occasions, our servicemen will visit an older house with plumbing that is simply too old and must be replaced. If you need repiping services, you will want help from a contractor that knows how to install new pipes without completely gutting your walls and floors. The more intricate your home's design is, the more critical it is that you choose the correct service provider. Biard & Crockett can place gas or water piping in the tightest places in your home, with only minimal need for uncovering areas where pipes will be placed.
Water Filtration Devices
If you own your own home, you are aware of how critical it is to have healthy water for your kitchen and bathrooms. Without clean water, you can't cook, and you can't clean. Biard & Crockett provides a variety of water filtration devices for your home or place of business that will ensure optimal water quality, even if the municipal water in your area is far below your standards. Not only can we sell you the machine that best suits your needs, we can service and repair it as well. In doing so, we have the ability to train you on its proper use and maintenance, so that you can get the performance you desire over the long term.
Optimal water quality devices that we provide include standard (or inline) water filters, reverse osmosis water filters, water softeners, and backflow prevention devices. Water softeners are a kind of system that removes excess minerals from your water supply. Backflow prevention devices serve two functions. If your delivery system is experiencing a reversal of water pressure which results in pulling non-potable water into your water supply, your backflow prevention device will detect the unhealthy water. But then it shuts off a key valve and notifies you of the problem so that you can fix it. All of these devices have an important function in your home. Contact Biard & Crockett to learn more about how they work and find out whether they are a good fit for you.
It is important to call the plumbers at Biard & Crockett as soon as you sense a difference in your water quality. When you call us, we immediately send a certified Biard & Crockett technician to your Brea home to check your water quality. If the problem lies in your water supply, we can present you a number of options for getting your water quality in order.
We're there for you anywhere in Brea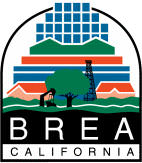 No one wants a clogged sewer line, but sometimes they are unavoidable. Many houses in the Brea area were built in the 1980's and have received little to no sewer or water line replacement. If your drainage system is experiencing slower than usual clearance times or you are hearing loud gurgling noises from drains inside your home, it is time to call us in order to prevent a serious problem. We use the best technology in the industry to diagnose and inspect the toughest problems in both sewers and water lines. Tree roots and old pipes are sometimes to blame. If you think you are experiencing either sewer or water clogs, call us today!
Over 60 Years of Positive Experiences
At Biard and Crockett, we are superior plumbing professionals that aspire to build meaningful relationships with our customers and provide a service to the community that goes above and beyond normal standards. We understand that we are not the only plumbing service in Brea, but with over 60 years of experience, we know that we are the best, most affordable and reliable plumbers in the area and will serve you with respect. Our company's foundation is our positive customer experiences. We work hard to make sure you have the best possible experience with our Biard and Crockett staff, and we promise to exceed your needs and expectations. We understand that a plumbing issue is a hassle, and strive to provide the best service possible while respecting your home in the process. Our loyal customers have returned to us time and time again for routine inspections or spur of the moment repairs. We want you to join our family of happy customers today!
The Brea area is a special place to us, and we want to make sure everyone we come in contact with has the best experience possible. We can handle any and all plumbing situations and are happy to answer any questions you might have about a problem you need fixed. We are in this business to serve you, and our professional technicians truly love what they do. Call us today for a quote, or with any questions or concerns. Thank you for your trust in our business! Our customers mean the most to us, your opinion matters. Let us work with you to achieve long-lasting results.
Biard & Crockett
Other Orange County cities where we provide Plumbing Services: