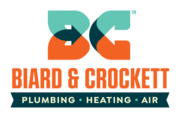 Since 1960, Biard & Crockett Plumbing has served Tustin, California in every area of plumbing expertise, including: unclogging drains, fixing toilets, installing and servicing water heaters and water filtration systems, finding and fixing leaks, and repiping. Decades of experience and training have established Biard & Crockett as the number one choice for Tustin residents. You can always count on our plumbers to come to your home or office and meet your plumbing needs.
Biard & Crockett plumbers are fully licensed, bonded, and insured, and we stand behind every one of them with our company's 56 years of experience. Our skilled plumbers arrive at your Tustin home or office in our company truck, carrying the materials and equipment needed to handle almost any water or drain problem. All our professionals wear the required All Biard & Crockett uniform, and are clean, courteous, and respectful of your home. We abide with all of Biard and Crockett's company policies.
After our servicemen listen to you carefully, we will conduct a thorough diagnosis, and provide an accurate estimate for the best possible options for fixing the problem. After preparing your estimate, we honor it, and carry out our repairs to the highest standard of quality. If we do not have the parts with us, we have our own plumbing parts store, and we even sell to the public. No matter how severe your plumbing issue is, we have the tools, parts, knowledge and experience needed to fix it. Biard & Crockett can say with confidence that we are the most complete full service plumbing contractor in Tustin.
Our Plumbing Services in Tustin
Biard & Crockett routinely handles all basic plumbing services. If you have a clog and a backup in your system, we can typically clear it with conventional methods. However, when clogs and back-ups continue, then you may have a significant problem deep in the home's waste pipes or sewer line.
Regardless of the cause, Biard & Crockett plumbers will find the problem with our sewer cameras. Our hydro-jet will clear your sewer line of almost any obstruction, including stubborn tree roots. If your sewer line has cracks or holes, we can seal them from the inside. And if you have a partial or total collapse, we have the solutions you need to get your line back to normal. Don't wait for your problems to transform into a multi-thousand dollar catastrophe that requires several days and expensive materials to repair; call the plumbing experts at Biard & Crockett right away to clear your drain and give your pipe a thorough follow-up examination.
If your system has a leak, we will find it using our advanced leak detection system. We can locate leaks anywhere in your home, even stubborn slab leaks beneath your concrete foundation. When we find such a leak, we won't jackhammer our way down to it like an amateur; instead we provide for you a range of options for fixing it that gives you the control you need over your home and budget.
Biard & Crockett also fixes leaks located in your floors and walls. With such repairs comes an accurate assessment of damage, along with a thorough cleanup. Such incidents are never fun, but at least by relying on an experienced professional, you can be sure that your problem is behind you. We also service, repair and replace all manner of plumbing fixtures, and are happy to advise about newer, more efficient models when the time for replacement arrives.
Gas and Water Repiping Services
Although Biard & Crockett are experts at leak detection, we occasionally come upon a house or business with a plumbing system that is obsolete. Although we can repair such pipes, we often advocate a complete replacement of all of the plumbing lines with newer, high-quality piping. In such cases, we prepare an estimate for you, and help you select a material that suits your needs and lasts for as long as you own your home.
Water leaks and gas leaks are dangerous. Although gas leaks are acute because they are toxic and can result in an explosion or fire, water leaks present a chance of much greater damage, because they can go undetected for a long time, causing wood rot, unstable drywall, and mold growth. Not only does Biard & Crockett completely replace your piping without ripping up your floors and walls, we clean up these messes and provide complete renovation, leaving you with a home or business that looks and feels brand new. Once we're finished, you can leave the threat and worry of gas and water leaks behind you.
Water Filtration and Backflow Prevention
Biard & Crockett provides a number of solutions for water filtration for your home or business. If you are not satisfied with the quality of your water, we can install standard (or in-line) water filters, and reverse osmosis water filters. We can also install a water softener, if your water supply contains elevated levels of certain minerals. We even provide backflow prevention systems that will shut off your water and warn you in the unlikely event that a reversal of water pressure pulls non potable water into your home's water supply. When we install any of these systems, we train you in their proper operation and maintenance, so that you will have them for a long time. If you prefer that they be maintained by a professional, we can also work out a schedule for providing routine maintenance for you. Call today, and let us test the quality of your water.
Water Heater Installation and Repairs
Since 1960, Biard & Crockett has worked with every brand and style of hot water heater on the market. Our company has installed many of the first hot water heaters in Tustin homes. Years later, we repaired and serviced the same heaters, and most recently, we even replaced them with the newest, most energy-efficient models, including tankless water heaters. As a result of this continuous work, we have become experts; we even sell the highest quality hot water heaters in Tustin and Orange County.
If your old hot water heater is giving you trouble, you should call us; we have likely repaired or replaced your model countless times over the past 56 years. We are confident that we can help you get the most life out of your current heater, but eventually they all fail. If you need a new hot water heater, we will consult with you to come up with a solution that fits the needs of your family and home. And if you want a hot water recirculation system to complement your new system, we can provide that for you as well.
Your Trusted Plumber, Proudly Serving Tustin, CA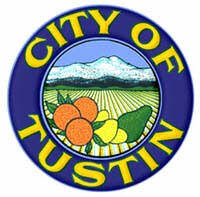 Ever since 1960, when the Marine Helicopter Station, the land surrounding the two dirigible hangars, and other unincorporated areas of Tustin were being developed into homes and shopping centers, Biard & Crockett has been hard at work. Since the major building expansion, we have mastered our approach to fixing the homes and businesses in Tustin. Biard & Crockett has helped transform Tustin into what it is today by being the plumber of choice for homes and business in and around Tustin, North Tustin, and the Tustin Foothills. And recently, Tustin has become one of the most desirable cities to live in. Forbes magazine even named it one of the top 25 most livable cities in America in their 2009 article.
A local, family-owned business and neighbor serving Tustin homes since 1960, Biard & Crockett can solve any plumbing issue, whether clearing a drain, repairing a toilet, or finding and fixing water leaks, slab leaks, and sewer leaks. We repair and replace water heaters, tankless water heaters, water filters, and even fix and install new faucets. Call us when you have your next plumbing emergency, and we'll have your home or business back to normal in no time!