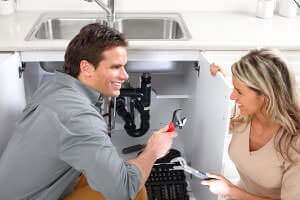 Biard & Crockett Plumbing is proud to include Laguna Hills within its service area. Since opening in 1960, we have strived to serve our neighbors and friends in Laguna Hills and all of Orange County with reliable, high-quality plumbing services. Over the years, we've gained extensive experience in the industry and are able to handle problems and projects both large and small.
Our number one priority is customer satisfaction. We achieve this through a combination of professional knowledge and excellence in customer service. As dependable, reliable, transparent plumbers, we've gained the trust of the community that surrounds us.
At Biard & Crockett, we can work equally well with both historic houses featuring older plumbing and modern housing characterized by newer plumbing materials.
Responsible, Licensed and Bonded Plumbers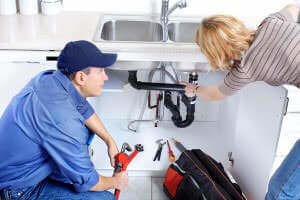 Biard & Crockett Plumbing has been serving the residents of Laguna Hills for over 60 years. We've seen everything over the years, from stubborn clogs to root-torn pipes. We've gained much from our experience and are constantly learning each time we go out on a job. Our skilled staff of plumbers are fully prepared with the professional knowledge and experience that makes them masters of their craft. For these reasons, fully bonded and insured, our professional company takes legal requirements very seriously. This ensures that you can rest easy, knowing that we're covered in the case of any eventualities. Upon contracting the services of Biard & Crockett, you'll have a professional experience from your first phone call all the way through to our thorough clean-up.
One way we show our commitment to our customers is by making ourselves available for emergency calls. At Biard & Crockett Plumbing, we understand that plumbing troubles can appear at the most inconvenient times including in the middle of the night and on weekends. We'll be happy to attend to your emergency calls 24 hours a day, 7 days a week, 365 days a year. So, no matter when your plumbing problems show up, you'll have help.
Our staff are professional plumbers and will prove it through their actions. All of our plumbers always wear their Biard & Crockett uniforms while on the job, arrive on time and finish projects efficiently without sacrificing quality. We treat your home with the utmost care and respect. As soon as we're finished working, we clean up thoroughly.
Expert Plumbing Services
We offer a full range of plumbing services. Here are some of our most commonly required services:
Repiping
When visiting your Laguna Hills area property on a plumbing call, the first thing we do is provide a full assessment of the problem. We always aim to find the least invasive, financially affordable solution that will also effectively solve your plumbing issues. At Biard & Crockett Plumbing Services Inc., we understand that property owners face many costs and that plumbing projects often appear unforeseen by property owners. For this reason we try to opt for the most affordable options available. However, sometimes, when generalized leaking and old pipes are present, the only choice is to repipe. This means that we replace your piping in the affected area with new pipes. Throughout this intensive process, we endeavor to disrupt as little as possible. Using minimally-invasive piping techniques, we remove and replace your old piping with new pipes. Depending on the size of the job, we can often finish in one day.
In addition to water pipes, we are also able to perform repiping services for gas pipes.
Water Heater Repair & Installation in Laguna Hills
Need help with repairs or an installation of a water heater? Allow the experts at Biard & Crockett Plumbing Services Inc. to help. We are familiar with a wide range of makes and models of water heaters. It's wise to complete routine service on your water heater to avoid breakdowns and ensure optimal functioning. Whether you've noticed a problem or would like us to do simple maintenance, our expert plumbers will be happy to help.
At the first sign of trouble with your water heater, give us a call. This will minimize the time you may need to spend without hot water. When washing dishes, clothes and showering all require warm water, the shorter the time without it, the better. After calling, our plumbers will arrive quickly, pinpoint the problem and suggest a solution. In rare cases a replacement water heater may be required, however we always try to find a less expensive solution.
If you do need a new water heater, feel free to call on our expert advice. These days, there are many different kinds, styles and sizes of water heaters available. We'll help you find one that will meet your hot water needs perfectly. We have first-hand experience with many brands and so will be able to help you understand the differences between each model and choose the one that best fits your needs.
Water Filtration and Backflow Prevention Systems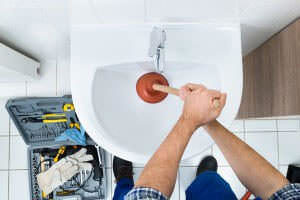 While safe, potable drinking water is easily available throughout Laguna Hills, you may prefer to include your own water filtration system if you don't like the taste of your water. These filtration systems can also be used to reduce the amount of minerals and other undesired chemicals in your water.
At Biard & Crockett Plumbing, we offer in-line water filtration systems and reverse osmosis options. If you prefer, water softening systems are also available to remove minerals from your water supply.
Backflow prevention systems are also a specialty of ours. These systems serve to protect the quality of your water and the health of those who drink the water on your property. They function by detecting if or when sewer system water backflows into your plumbing system. Upon detecting this, the system shuts down the water to ensure your safety until assistance can arrive.
We maintain both filtration and backflow prevention systems in stock , so there's no wait to install them due to ordering the systems from elsewhere. At all installation sites, our helpful plumbers take the time to explain the system in detail and give you instructions for how they work. Additionally, you'll go through guidelines for maintaining your system with our plumbing experts.
Your Trusty Plumber in Laguna Hills
We make it our priority to serve our neighbors and friends in Laguna Hills with the highest quality in plumbing services. Through friendly, transparent, efficient and reliable attention, we hope to solve all of your plumbing problems, eliminating the stress of these often challenging plumbing situations. Whether you require an inspection, maintenance, repair, or replacement, call the friendly and helpful plumbers of Biard & Crockett Plumbing. We look forward to serving you!
Other Orange County cities where we provide Plumbing Services: