Biard & Crockett Plumbing Services has been providing the greater Los Angeles area with our full-service plumbing expertise since 1960. When it comes to relying upon plumbers who are experienced, honest, and friendly, look no further than Biard & Crockett. Not only do we respond to any plumbing emergencies you may have promptly, and with our experience and equipment in tow, but we will quickly assess the situation, solve the problem, and provide you with a fair and comprehensive price. In addition, we also have design services to help you remodel your home so that you always have the very best plumbing fixtures. With Biard & Crockett, there is no job too big or too small. It is our pleasure to serve you!
About Fountain Valley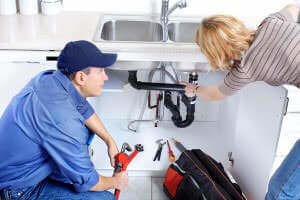 We have been serving the beautiful Orange County suburb of Fountain Valley since the very beginning. This growing commercial community is home to many hardworking families, for whom we consider it our duty to assist when the unexpected may occur. We, too, are a family business, and we pride ourselves on treating our customers with the best service possible, which we can do on account of having the greatest experience in the industry. Whether you have a burst pipe and are having your own Santa Ana-style river flooding through your home, or you wish to update your fixtures to prevent future problems, count on us at Biard & Crockett Plumbing Services! Allow us to guide you through a more in-depth look at our services:
Biard & Crockett Plumbing Services
At Biard & Crockett, we pride ourselves on being able to provide Fountain Valley with our high-quality and extensive plumbing services. We believe there is no other plumbing company that can match our experience or capabilities. A few examples of our most common services include: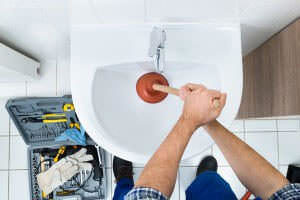 Drain Cleaning – You just never know what may clog your household drains! But clogged drains are a common occurrence in every home. It's not a great idea to try to tackle drain clogs on your own, as it may actually make the issue worse. This is the same reason why you do not want to trust other plumbing companies who do not have our level of experience. With Biard & Crockett, we will clean your drains with expertise, so they will run like new in no time. We use a variety of different technologies, depending on what your particular issue calls for, such as chemical cleaners, specialty drain-cleaning machines, hydro-jetters, etc., which we have decades of experience operating. We will diagnose the issue and clear it out safely and quickly.

Sewer Repair – Your sewer line connects your home plumbing with your neighborhood's sewer system, and repairs can become extensive and expensive. At Biard & Crockett, we can clean your sewer line, water jet it clear to avoid clogs, run a camera through to make sure it is clear and sturdy, and generally ensure your sewer lines are working up to standard.

Slab Leak Repairs – If pipes beneath your floors are leaking, correcting such a problem can be a tricky venture. Thankfully, at Biard & Crockett this is precisely one of our specialties. We use the best technology available to pinpoint the source of the leak, repair it, and fix the surrounding concrete slab work.

Repiping Work – Whether you need your water or gas pipes repaired or replaced, count on Biard & Crockett to provide you with the best solution for your home. We can repair and replace sections of pipes in case of sporadic leaks or bursts, or install a new pipework system should yours be beyond sectional repair. It is important to have the health of your pipes assessed by plumbing professionals who can determine what is needed, and what steps you can take. At Biard & Crockett, we are with you every step of the way!

Installing Water Systems – Whether you need your hot water tank repaired or replaced with a new tankless system, or if you would like a new water filtration or softening system installed, we at Biard & Crockett can help you make it happen. Water is the most important element in our home – we drink it, bathe in it, and wash our clothing and dishes with it, so it needs to be of the highest quality. Contact us for more information on how we can make your various home water systems the very best, at the best value.

Remodeling – At Biard & Crockett, our expert plumbers and designers can help you renovate your bathroom and kitchen so that you no longer have to worry about pending plumbing issues. We'll install the most modern and beautiful plumbing fixtures that will increase the value of your home exponentially. No matter what you want or need, our experts will create the room of your dreams.
Why Fountain Valley Chooses Biard & Crockett
Since 1960, Biard & Crockett Plumbing Services has proudly been Fountain Valley's premier choice for a variety of plumbing services. No matter what you need, be it repairing a burst pipe, installing a new tankless water heater, remodeling your bathroom, or fixing a slab leak, our experts will repair any plumbing issue, all at the best price available. You can also ask one of our friendly plumbing experts for advice, as we are happy to help you every step of the way.
We are fully licensed, have an A+ rating from the Better Business Bureau, and are delighted to have returning customers who have become an extension of the Biard & Crockett family. Plumbing problems usually come from out of nowhere and are not generally fun to deal with, but when they do occur, we hope to serve you well, and that you'll become one of our returning customers!
Other Orange County cities where we provide Plumbing Services: