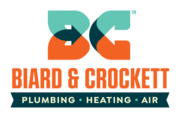 Biard & Crockett Plumbing has been serving Yorba Linda, California for over 60 years with plumbing services of all kinds. Over that time, we have become the senior authority for Orange County on drain cleaning services, toilet repairs, hot water heater repair and installation, leak detection and repair, fixing slab leaks, gas and water repiping, and other plumbing services. Biard & Crockett has become the plumber of choice in Yorba Linda, and no one knows more about the homes and the plumbing systems in Yorba Linda than we do.
All Biard & Crockett plumbers are bonded, licensed and insured, and backed by our company's 60+ years of plumbing experience. Our skilled technicians come to your home clean and well-groomed, in our company truck and uniform, fully equipped with all the tools and parts needed to fix almost any water or drain problem on the spot. Once we have identified the problem, we will explain the best way to fix it. We will give you an accurate estimate, and stick to it. We house any appliance or fixture you may need, and all our repairs are guaranteed.
General Plumbing Services
Most clogged drains can be easily cleared; however, when the problem is recurring, it is most likely caused by something deeper in your home's waste pipes or sewer line. Regardless of the type of clogged drain or the cause, all Biard & Crockett plumbers will arrive at every Yorba Linda home or business with state of the art technology to ensure your pipes are cleared in minimal time, at a cost you can afford. We identify any serious drain problems with one of our high-resolution sewer cameras, and we power wash your sewer lines with our hydro-jet, which eliminates most obstructions, including tree roots. Don't wait until your problems create a bigger problem that will cost you thousands of dollars to fix; call the plumbing experts at Biard & Crockett today to unclog your drains and inspect them to ensure that no other serious problems exist.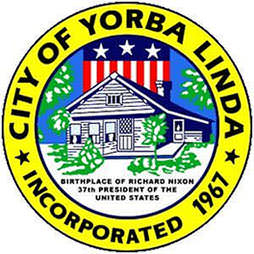 Biard & Crockett also finds leaks anywhere in your home with our state-of-the-art leak detection system. If your leak is inside your walls or under your floor, we can find it, and get to it before it undermines the integrity of your home. We even find slab leaks beneath your concrete foundation. And once we find your leak, expect us to treat your home with special care. We will get to your leak and fix it with minimal damage to your home. Then we will repair any damage done by the water. We will even clean up and sterilize any areas affected by sewage, bacteria, or mold.
Gas and Water Repiping Services
Although the experts at Biard & Crockett are adept at finding leaks in your plumbing, we will sometimes encounter a plumbing network that needs to be removed and upgraded. Nothing lasts forever, and if your pipes are deteriorating, there comes a time when fixing one or two leaks will only prolong the inevitable. Biard & Crockett has everything we need to completely replace all of your gas or water lines with the highest quality piping materials and minimal damage to your home. Don't trust your plumbing operation to an amateur who will rip up your floors and walls only to charge you exorbitant fees for their mistakes. Trust our experienced professionals, who know exactly how to access your pipes in such a manner that minimizes construction costs and saves everybody time.
Water Heater Repair and Installation
Many of the first hot water heaters in Yorba Linda were installed by Biard & Crockett, only to be replaced by us years later. Most recently, we have been replacing many older storage-style units with new energy efficient hot water heaters or tankless water heaters. Since 1960, we have worked with all the brands and models of hot water heaters. If your old hot water heater is giving you problems, call the experts at Biard & Crockett. We are familiar with your water heater and have likely repaired or replaced it many times.
While we can service and repair every brand of hot water heater, sometimes your hot water heater is beyond hope. In many cases, we can replace your hot water heater the same day you call us, as we have our own plumbing parts store where we inventory new energy efficient hot water heaters. We will also advise you if you are considering switching from a storage-style hot water heater to a tankless hot water heater system. There are many advantages to a tankless hot water heater. With a tankless system, you will always have hot water, save energy, and will likely reduce your water usage. There are many rebate programs that homes and businesses in Yorba Linda can qualify for when purchasing a new energy efficient hot water heater or tankless system.
Water Filtration and Backflow Prevention
Biard & Crockett is a reliable authority on water filtration and water softening systems. We have installed and serviced all of the very best brands of these products, and we sell them in our retail store. Being intimately familiar with their use, we are completely capable of instructing you in their proper maintenance when we install them for you. If your water is not pure by your standards, has high levels of minerals, or an odd flavor, contact us and we will be happy to come to your home and test your water for you.
We also provide and install backflow prevention devices that protect your home in the unlikely event that a reversal of pressure causes non-potable water to enter your water supply. Although such cases are rare, if contaminated water enters your plumbing, it can make you or your loved ones very sick. A backflow prevention device is designed to detect such lapses in water quality and immediately shut off a valve to your home when such an event occurs. It then notifies you so that you can address the problem.
Your Reliable Yorba Linda Plumber for 60+ Years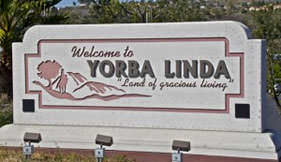 We began providing plumbing services in Yorba Linda in 1960 when Yorba Linda had only 1000 residents. Today, Yorba Linda has over 67,000 residents, and is the home of the Richard Nixon Presidential Library. Most of the housing and commercial growth of Yorba Linda has taken over the thousands of acres of ranch land and citrus groves that were originally owned by the Yorba family. The Savi Ranch area is the most recently developed area of Yorba Linda.
Over the years we have become the plumber of choice for Yorba Linda and Savi Ranch residents and businesses. When you call us with your plumbing issue, you can expect the highest level of customer service and quality of work. Call us today, and find out why we have remained the best plumber in Yorba Linda for 56 years.
Biard & Crockett
Other Orange County cities where we provide Plumbing Services: