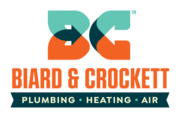 The experienced plumbers at Biard & Crockett Plumbing have been servicing homes and offices in the Irvine area for more than 60 years. Whether you're living near University of Irvine, the Irvine Ranch Historic Park or closer to the Spectrum, our fully equipped and trained technicians are ready to come to your home and address any plumbing concern you may have. Whether you have a leak or clog, or need a major plumbing renovation or upgrade, Biard and Crockett has the expertise you need to fix your problem completely, or make a positive change that will last for years to come.
Biard and Crockett employs fully licensed, certified and bonded plumbers. Our professionals are trained to handle any issue you may have, and we come prepared with all the equipment and experience needed to handle all of your plumbing emergencies in one visit. Our contracted plumbers arrive promptly at your Irvine property, clean, well-groomed, and ready to work, and we take care to provide a safe work environment for your building residents.
Your Full Service Plumbers in Irvine
If you are experiencing any unusual symptoms with your plumbing system, Biard and Crockett has the training and experience to diagnose the problem. With our state-of-the-art leak detection equipment and drain camera technology, we have the ability to inspect your drains, pipes and sewer lines to pinpoint the location of leaks and clogs. Once we do, we provide an accurate estimate, and we stick to our estimate when we perform repairs.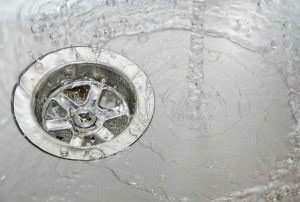 We make use of all the latest technology when it comes to clearing drains and clogs. We maintain a collection of snakes and augers, and use high-quality hydro-jet when we need to blast away roots and other debris from the inside of your drains and sewer line. After thoroughly cleaning your drain line, we gain additional ability to inspect it with our cameras to make sure that there are no lingering issues.
If your sewer line requires more work than a simple cleaning, we can repair your sewer using the latest, non-invasive methods. Just because your sewer line is several feet below the ground does not mean we have to dig it up. We have several techniques that can mitigate your problem, depending on the situation. These choices give you the ability to save time and money on repairs. More importantly however, is the peace that you gain by being certain that your problem is behind you.
We also have the ability to handle leaks of all kinds, whether they are routine plumbing leaks that are easy to access, or leaks that are extremely difficult to locate. In the case of a slab leak, few vendors have the ability to locate the leak the size of a pin hole when it is buried beneath your concrete foundation. We can not only find stubborn slab leaks, we have the ability to reach them and fix them without having to jackhammer all the way through your foundation. The same is true for less troublesome leaks, like those found in your walls or beneath your flooring. Once your leak is repaired, we are a full-service contractor, with the ability to dry up water, clean up and sterilize sewage, repair drywall and wood rot, reseal cracks, and repaint areas damaged by water.
Water and Gas Line Repairs and Replacement
The plumbers at Biard and Crockett have over 60 years of experience in detecting leaks in any pipe of your home or business. However, in some cases, we discover that a home or business has piping that is simply too old to fix. In such case we recommend complete replacement of your plumbing infrastructure. Failure to do so will simply result in more leaks down the road. Unattended leaks will cause wood to rot, drywall to crumble, and mold to grow. If the leak is in a gas line, natural gas fumes are toxic to residents and can put your building in danger of an explosion or fire.
When we repipe your home, we take care to expose your piping with minimal damage to your floors and walls. Experience is paramount in such an operation; a careless vendor may charge you a lot more that we will, because they deem it necessary to rip up walls and floors to gain access to your plumbing. Then they need more time and money to fix their problem. Biard and Crockett will not treat your home that way. Instead, we rely on decades of experience and proper training to choose the very best points of entry to your plumbing. Afterward, we will take great care in installing the highest quality in materials for the task at hand. The end result is a new set of pipes that will perform well and endure for as long as you own your home.
Water Heater Repair and Replacement
Biard and Crockett routinely services Water Heaters of every make and model. If your water heater is not working properly, we have all the parts needed to fix it. If it is at the end of its life, or if you may benefit from a newer, energy-efficient model, we are happy to advise you on purchasing a newer, Energy Star model. If you want to install a tankless model, we have worked with every major brand. And if you would like to explore hot water recirculation systems, we can install the one of your choice.
Water Filtration and Backflow Prevention
Although Southern California has high standards for water quality, sometimes it falls below the standard of the consumer. In such case, home and business owners may choose to install water filters of various kinds. Biard & Crockett frequently installs and services water filtration systems of all kinds, including standard (or in-line) water filters, reverse osmosis systems, water softener devices, and backflow prevention systems. When we install water filters, we take care to explain to you their proper maintenance, so that you have a firm grasp of their operation. But if you would rather that your filters be maintained by a professional, then we are happy to establish a routine schedule of maintenance to assist you.
Your Irvine Plumber with 60+ Years of Experience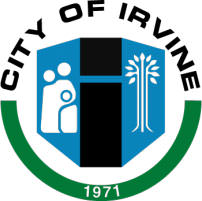 In the early 1960s, the State of California chartered the building of the University of Irvine, and The Irvine Company began plans to develop the surrounding land into housing subdivisions and shopping centers. Irvine is one of the largest planned communities in the United States, and is made up of villages that were originally to have their own unique or different style of home. During this period of early growth, Biard and Crockett worked with The Irvine Company and its contractors in providing plumbing services for these housing developments.
Ever since the major building expansion in the 1960s, Biard and Crockett has been providing expert plumbing repair services to Irvine residents and businesses. In 2003, the closed El Toro Naval Base was annexed by the city of Irvine, which provided other opportunities for new developments around this land that has become the Orange County Great Park. In recent years, the city of Irvine has been recognized as one of the best and safest cities in the United States.
Plumbing Services you can count on in Irvine, CA
Biard and Crockett remains a welcomed, family-owned and operated plumbing company that always finishes the job. We handle all kinds of plumbing situations, maintenance, and repairs for several homes and offices in the area. Give us a call, and find out why Biard and Crockett is the #1 choice for plumbing for Irvine.
Biard & Crockett
Other Orange County cities where we provide Plumbing Services: