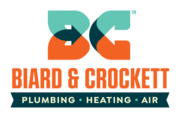 For more than 60 years, Biard & Crockett Plumbing Services in Orange County has been providing the residents of Los Alamitos with the most dependable, knowledgeable and fair plumbing work in all of Southern California. What sets us apart from the rest is our vast level of expertise and our commitment to our customers – we wouldn't be here without you and want to prove our appreciation with every job we do. There is no job too big or too small of our licensed professionals, and you will be pleased by our vast range of specialty services carried out by our trusted and knowledgeable plumbing experts. When a plumbing job needs to be done, call on Biard & Crockett Plumbing Services!
Our Commitment to You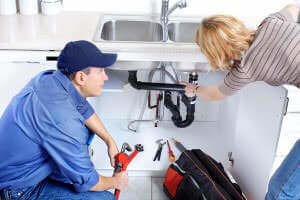 As a home or business owner, you have many things to worry about. When you have a plumbing problem in your home or business, chances are this is somewhat of a surprise that can quickly become stressful on you. This is exactly the time when you want experts on your side, to treat you with respect and get the work done as fast as possible. We want you to consider Biard & Crockett Plumbing Services your go-to plumbing services provider. Whether what is needed to be done in your home turns out to be a simple or a more complex job, our courteous and informed staff will take every aspect into consideration and come up with a precise plan-of-action to tackle the issue, keeping you informed every step of the way. The experts at Biard & Crockett Plumbing Services will tackle your plumbing issues efficiently and skillfully, each and every time.
About Our Services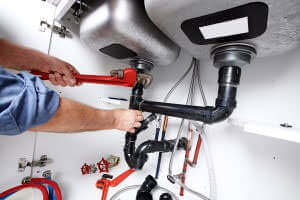 At Biard & Crockett Plumbing Services, we offer a complete range of services and repairs with which to serve you. Please read on to understand how we may assist you in the future.
Sewer Line and Drain Cleaning
There are times when a clogged drain cannot be remedied by a homeowner. When trouble blockages occur in your residence, call us at Biard & Crockett Plumbing Services so we may eliminate the source of your drain line clog and get your drains running smoothly in no time. In extreme cases we may need to replace your current sewer line. We can use our high-tech cameras to detect where the blockage is occurring, use resources such as hydro-jetters to blast the blockage free and completely clean the line to help prevent recurring blockages.
Slab Leak Repairs
When you suspect that pipes are leaking below concrete work, you need to call on the experts, like us at Biard & Crockett Plumbing Services. We use the most current leak detection technology to find the precise point of the leak and set to repair it immediately. We can dig up and repair the water line and perform a spot repair, preferable for newer water pipes, or reroute the leak if the present pipe work is older.
Repiping and Repair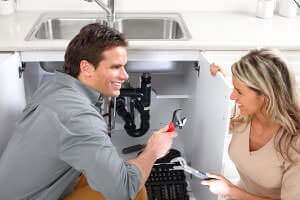 Our professionals at Biard & Crockett Plumbing Services can perform extensive repair work and repiping in your home. From repairing, refitting or replacing gas or water pipes. We have the precise methods to repair or replace burst or leaking pipes, all of which depends on the extent of the damage, the material the pipe is made of, and the source of the damage. No matter if the job is large and small, you can depend on the licensed technicians at Biard & Crockett Plumbing Services to get the work done efficiently, concerning both time and cost.
Water Heating Systems
When you need a new water heater installed, there is limited time to wait before you act. Choose the experts at Biard & Crockett Plumbing Services and we will install a new water heater in your home quickly. Whether you need a repair on your traditional water heater tank, wish to replace yours with a modern, energy-efficient tankless water heater, or want to install a hot water recirculation system for on-demand hot water to more remote fixtures in your home, we have the solution and correct repair for you.
Water Filtration, Devices, and Systems
At Biard & Crockett Plumbing Services, we can complete any job you need for all of your at-home water needs. We can install special water filtration and conditioning systems for softening your water, fitting a reverse osmosis system for ultra-clean water on-demand, as well as mounting a backflow prevention system to prevent potable water from possible contamination.
Remodeling Services
On top of all the repair work we are able to offer our customers, Biard & Crockett is also your perfect choice for home remodeling. Whether you are in the market for a new kitchen, bathroom, or multi-room job, trust our experts to make your remodeling job a dream come true!
Why Choose Biard & Crockett Plumbing Services in Los Alamitos?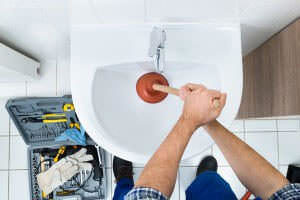 Since 1960, Biard & Crockett Plumbing Services has been servicing and repairing plumbing troubles and emergencies in Orange County homes and businesses, including Los Alamitos. It is our pleasure and honor to serve you, and we believe our experience and results will have you choosing us whenever pesky plumbing issues arise. From a problem that has been long in the making, to emergency disasters that seemingly pop-up out of nowhere, call on the experts at Biard & Crockett Plumbing Services to quickly and efficiently respond to your plumbing needs.
Additionally, our knowledgeable and friendly staff is always available to impart any tips and tricks.
Call us today at (714) 639-4400 to schedule a service repair or free consultation.
Other Orange County cities where we provide Plumbing Services: