Biard & Crockett Plumbing Services Inc. has been proudly serving the Lake Forest area for more than 60 years. With so much time in this city, we have developed deep ties to the community and have developed a reputation as the leading plumbing service for both residential and commercial buildings. We strive to deliver fast, dependable, exceptional service, with a comprehensive slate of offerings to take care of all your plumbing needs. Installing, maintaining, repairing, and replacing: we do it all. Whenever you need the BCPSI team, we are only a phone call away.
Licensed and Bonded Plumbing Technicians, Always Here for You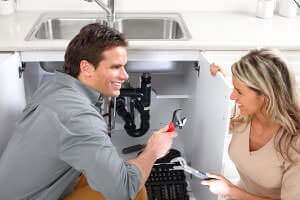 With every profession, there is a learning curve. And when it comes to your home or business, you want technicians who have fully developed themselves within their field. BCPSI has been offering quality plumbing services since 1960. By any standard, we are well established within the field, offering the experience and techniques you can trust.
All of our technicians are thoroughly trained with significant experience as plumbers. Each technician is licensed and bonded, ensuring that you have nothing to worry about when you call upon BCPSI for help. Additionally, we are a licensed distributor for most major plumbing brands, which gives us access to any part you might need for your home or business—no waiting for the hardware store to open or for parts to ship.
Of course, quality service isn't just about having the right supplies to offer the right fix; it is also about the quality of our customer service. Our plumbers wear our uniform, present themselves professionally, and treat your home or business with the utmost respect. When they are done with their work, they clean everything well to ensure there is no trace of them having been there.
And no matter when your emergency occurs, we are here for you. Like most emergencies, plumbing emergencies do not work around your schedule. Whether you have a clogged toilet at noon or a burst pipe at midnight, we are ready to head out and get to work for you.
Repiping Services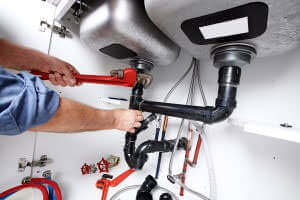 The BCPSI team favors conservative approaches whenever possible. This means that we opt for solutions that do not require extensive or invasive work and that are the most affordable option for a given problem. This means that our goal aligns with yours: to keep your plumbing system working well for as long as possible.
Despite our best intentions, sometimes a plumbing system will become so degraded that the only option is to replace it in full or in part. Below are the typical lifespans for piping:
Copper supply pipes: 50-70 years
Brass supply pipes: 40-60 years
Galvanized steel supply pipes: 50-70 years
Cast iron drain lines: 75-100 years
PVC drain lines: indefinite
In addition to water pipes, we can also repipe gas lines and integrate all appliances that are part of your plumbing system. While traditional repiping methods mean tearing out walls and getting inside the floors, we offer less invasive methods of repiping that save you mess, money and time, getting the job done in about a day.
Water Heaters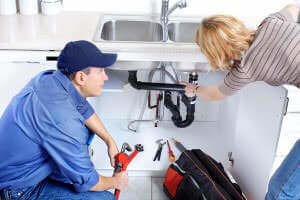 Having been in the business as long as we have, we have had the opportunity to work with every make and model of water heater. As such, if you have it, we can fix it. No matter what service your water heater needs, we can provide it. From installation to repair, Biard & Crockett is the team you should turn to.
Your water heater performs very important work, and the last thing you want is to have to go without it. As soon as you notice signs of a problem, give us a call. We will arrive at your home or business quickly and determine the problem with the appliance and what repair options are available to you. We will only recommend replacement if we feel there is no better option.
If you find yourself needing a new water heater, our technicians can help you determine which one is best for your needs. We will consider how many people need to use water from the heater each day, how much water you consume on average, and even the times of day you usually need hot water. Once they know what you need from a water heater, they will recommend multiple models that will work for you.
Water Filtration and Backflow Prevention Systems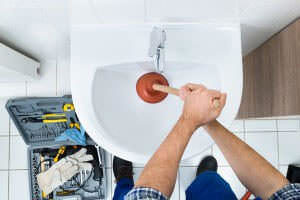 It's a simple fact that we cannot live without water. And when it comes to water, everyone wants the very best. Municipal water in Lake Forest is potable, but many residents don't necessarily enjoy the way it tastes. We want residents and businesses to have access to water that is more than drinkable; we want you to have water that is pleasant to taste. As such, we offer solutions to improve its quality.
We offer two types of water filtration systems: in-line systems and reverse osmosis systems. Both of these options will purify your water, improving its flavor. The correct choice depends on a variety of factors, but neither system is inherently better than the other. Additionally, if you have hard water, we can offer you water softening systems.
Another system we can offer you to ensure the integrity of your water is a backflow prevention system. This system is designed to prevent the backflow of sewage into your pipes when the municipal system experiences a reverse in flow. It does this by detecting the reversal in water flow and then shutting down access to the pipes in your home or business's plumbing system. There is also an alarm that will alert you to the reversal in flow so you can call us and we can come up with a solution.
Like other products and parts we offer, we keep these filtration, softening, and backflow prevention systems in stock at all times, allowing us to offer you quality solutions to your water problems. Once we install these products, we ensure you know how to operate them and will gladly perform routine maintenance on them.
Always Here in Lake Forest
Wherever you are in Lake Forest, our technicians are ready to jump into action and help you. For inspection, maintenance, repair, or replacement, all you need to do is give us a call. We are confident that we are the right choice for you.
Other Orange County cities where we provide Plumbing Services: