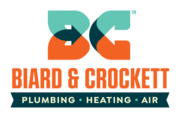 No homeowner or business owner can escape the need for plumbing repair and replacement. That's because your plumbing systems work hard every day, and eventually develop minor and major issues that can reduce their effectiveness or cause them to fail completely. A diligent maintenance routine can reduce your need for plumbing services, but nothing can eliminate it entirely.
When plumbing problems strike in the City of Laguna Beach, turn to the trusted plumbers at locally owned and operated Biard & Crockett. Since 1960, we've specialized in a comprehensive range of services designed to protect and restore the health of your vital water, sewer and gas lines. From general repair to repiping, water filtration systems and water heater repair/replacement, we're your all-around plumbing resource.
General Plumbing
Wherever you go, the plumbing systems installed in homes and businesses have one thing in common: an unfortunate tendency to develop malfunctions with extensive use. When these malfunctions occur in easily accessible areas, they're often quite easy to correct. However, some plumbing issues are much more difficult to address, especially when they seriously alter the condition of your drinking water or sewer lines. Even basic issues pose a significant challenge when service providers can't easily reach or identify their underlying source.
Biard & Crockett is your all-inclusive source for the correction of general plumbing issues. No matter the type of problem affecting your water or sewer lines, we provide assistance with the same combination of extensive experience and traditional and advanced plumbing techniques. Together, these resources give us the ability to address even stubborn or difficult-to-locate issues that stump less-qualified service providers. In addition, advanced hydrojet technology allows us to clear virtually any type of obstruction blocking your sewer lines.
Water and Gas Repiping
You may be unfamiliar with the term "repiping." In the plumbing world, it describes the procedures used to replace water, sewer and gas lines that are too damaged to fix with a standard repair. Examples of this advanced damage include water/sewer lines that leak from multiple locations and gas lines that display any sign of leaking or serious instability. When performed properly, repiping corrects these issues while also frequently contributing to a reduction in your monthly utility costs.
At Biard & Crockett, we're experts in identifying water, sewer and gas line problems that call for repiping work instead of some form of repair. When the situation merits, we'll point out the telltale signs and direct you to a cost-effective remedy. After gaining your approval, we'll carry out a top-quality repiping procedure with materials that meet your desired specifications. Unlike the methods used by some plumbers, which cause extensive collateral damage to your home or business, our repiping techniques are minimally invasive and typically avoid any harm to nearby structures or systems.
Water Filtration
Even in communities with highly rated municipal water systems, contaminants and impurities probably have some impact on the quality of the water entering your home or business. In some cases, you may notice nothing more than slight changes in the taste or hardness of your water supply. However, a more extensive issue can lead to everything from health problems to damaged plumbing fixtures.
The accepted solution to contaminants and impurities in your water supply is a single-tap or whole-building water filtration system that removes unwanted or potentially dangerous additives. At Biard & Crockett, we specialize in the customized installation of these systems, as well as water softening systems that help reduce the mineral content of your municipal water supply. We provide effective solutions for a single fixture or multiple locations throughout your building.
Backflow Prevention
Backflow is a serious problem that occurs when your home or business experiences cross-contamination of its drinking water and sewer lines. It has two possible underlying sources: fluctuating pressure levels inside your drinking water lines and the abnormal formation of a vacuum in your main water supply. When backflow occurs, it exposes all building occupants to drinking water infiltrated with harmful substances not fit for human consumption. Biard & Crockett can help you avoid or correct this highly undesirable scenario with solutions that include atmospheric vacuum breakers and double check valves. A thorough assessment will help us determine which option provides the most cost-effective results in your situation.
Water Heater Repairs and Installation
In the average residence and commercial building, hot water heaters are truly essential appliances that provide benefits every day of the year. Unfortunately, a heavy workload also makes them susceptible to minor and major malfunctions. And eventually, all water heaters will stop working altogether. Repairs are available to correct most water heater malfunctions. However, replacement will inevitably enter the picture for any long-term owner of these appliances.
Biard & Crockett is your go-to source for water heater repairs and replacements. Whether your building relies on a unit with a storage design featuring a multi-gallon tank or a pass-through tankless design, we have the knowhow needed to provide you with an appropriate solution to your current situation. If you like, we can carry out the replacement process with a model that matches your existing heater technology. We also specialize in upgrades that maximize the efficiency of your system and help reduce future utility costs.
Laguna Beach's Plumbing Specialists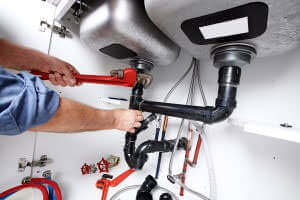 Laguna Beach is a seaside Orange County community of roughly 23,000 residents. Despite its limited population, the city plays a major role in Southern California tourism, with roughly three million visitors each year. Among the events that draw such large numbers are the Festival of the Arts, the Bluewater Music Festival, the Pageant of the Masters, Art-A-Fair and the Sawdust Art Festival. Laguna Beach also stands out for its extensive hiking opportunities and relative isolation from the urban sprawl that characterizes much of the region. In addition, the community plays an important role in California surfing lore and serves as home to a large, state-maintained marine reserve.
Biard & Crockett is headquartered northwest of Laguna Beach in the City of Orange. For close to 60 years, we've provided area residents and the entirety of Orange County with unequaled plumbing expertise and a commitment to value and customer service. No matter your repair or replacement needs, we're here to assist you with traditional tools and advanced technological solutions. In addition, we can show you how to take proactive maintenance steps that reduce your need for future services. Contact us today to ask for advice or arrange your scheduled or emergency appointment.
Other Orange County cities where we provide Plumbing Services: