The Trusted Plumbing Source for Ladera Ranch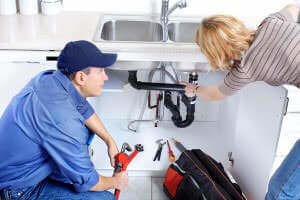 In the community of Ladera Ranch, Biard & Crockett is your trusted source for plumbing system repairs, replacements and new installations. No other Orange County provider has greater experience with traditional solutions that restore the plumbing health of your residence or commercial building. At the same time, no provider exceeds our experience with ultra-modern techniques that provide the best possible outcomes for complex or hard-to-detect plumbing issues. What's more, we offer the county's most comprehensive range of water filtration, backflow prevention and water heater repair/replacement options.
General Plumbing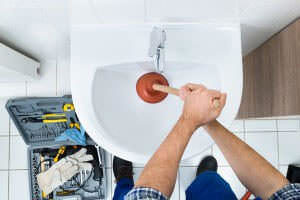 Plumbing problems are a near-universal occurrence for both homeowners and business owners. This makes sense, since various parts of your plumbing system remain in active use throughout the year. In favorable circumstances, you'll find yourself faced with minor, obvious problems that have a convenient, straightforward solution. However, a worst-case scenario may present you with a major issue that has no single conspicuous source. And even a relatively small plumbing issue may prove difficult to tackle if it occurs in an unexpected or hard-to-access location.
At Biard & Crockett, we're thoroughly equipped to handle all kinds of general problems in your household or commercial water or sewer lines. In all cases, you'll benefit from our decades of experience and up-to-date training and technology. Where lesser-prepared service providers fail, we regularly succeed. In addition to addressing leaks of all sizes and in all locations, we excel at clearing line obstructions.

Water and Gas Repiping
Repiping is an option that plumbers consider when they encounter water, sewer and gas lines too far gone for an effective repair. In some situations, it involves the replacement of water/sewer lines affected by issues such as multiple leaks or advanced states of corrosion. Replacement through repiping is also the standard remedy for any indications of leaking in a gas line. When carried out with appropriate materials and installation knowhow, the repiping process helps ensure the proper function of your plumbing system, while also helping you save resources and shrink your utility bill.
Through long decades of experience, our staff of technicians has learned how to precisely identify those plumbing problems best addressed with a repiping procedure. When we find such problems, we'll explain them to you in detail and point you toward solutions that address the issue while keeping your costs as low as possible. After working out a plan and gaining your consent, we'll complete all work with reliable and appropriate water, sewer or gas line materials. In all cases, we focus on minimally invasive repiping choices that help keep other building systems and structures completely intact.
Water Filtration
Orange County takes a number of steps to help ensure that area residences and businesses enjoy access to a high-quality water supply. However, even the most stringently enforced regulations and practices won't keep all potential impurities and contaminants out of your building's water lines. Depending on the specific substances entering your household or business, you may notice a range of related problems, including everything from slight alterations in water hardness or taste, to major changes that make your water undrinkable or trigger significant plumbing damage.
Water filtration systems are the go-to option for removing water line impurities and contaminants. Some of these systems filter water at just a single tap, while others filter the water supply for entire buildings. In addition, water filtration setups can be designed to target a variety of specific quality-related issues. At Biard & Crockett, we focus on customized filtration options designed to address your building's areas of concern. We also feature softening systems that effectively control the risks associated with "hard" water.
Backflow Prevention
Backflow is a little-known but potentially very serious issue that can affect some homes and businesses. It occurs when fluctuating pressure inside a water line and/or the formation of a water line vacuum force undrinkable sewer water into your building's drinking water supply. In a building with backflow problems, even limited consumption of tap water can potentially lead to a range of minor or major health issues. We offer and install two types of devices for backflow prevention: double check valves and atmospheric vacuum breakers. In addition, we perform thorough assessments that help determine which of these choices will work best for your circumstances.
Water Heater Repairs and Installation
Hot water heaters carry a constant or near-constant workload in all kinds of residential and commercial buildings. Not surprisingly, this high level of use often translates into increased chances for detectable changes in their normal function. In addition, every water heater has a maximum intended working life and will eventually wear out even if it functions trouble-free for years. In many instances, a repair is sufficient to restore a heater to reliable operating shape. Still, nothing can prevent the long-term need for a replacement product.
At Biard & Crockett, we're verified experts in the repair and replacement of residential and commercial water heaters powered by electricity, natural gas or propane. Our comprehensive services cover the conventional storage heaters found in many older and newer buildings. They also cover the modern, tankless devices that have grown increasingly popular in the 21st century. In addition to replacing malfunctioning water heaters, we specialize in heater upgrades that help you conserve resources and reduce your energy bills.
Ladera Ranch's Plumbing Specialists
With a population of roughly 23,000, Ladera Ranch is a master-planned, unincorporated Orange County region situated between San Juan Capistrano and Mission Viejo. Each of the nine separate areas within the community functions as its own village, complete with separate recreational facilities. Apart from these local facilities, Ladera Ranch also boasts another 18 general-use parks, as well skate and water parks, a dog park, shopping centers and trails for biking and hiking. Despite its unofficial status as a designated place, the community's services are thoroughly incorporated into those of larger Orange County.
Biard & Crockett is located in the City of Orange, northwest of Ladera Ranch on the I5. For almost six full decades, we've served the entire county as a reliable resource for expert plumbing at an affordable cost. Whether you're dealing with problems in a residential building or a commercial building, we provide you with targeted solutions that bring relief as soon as possible. We can also help you establish a maintenance program that helps you prevent major plumbing problems from ever occurring. Call today for additional information and scheduled or emergency assistance.
Other Orange County cities where we provide Plumbing Services: